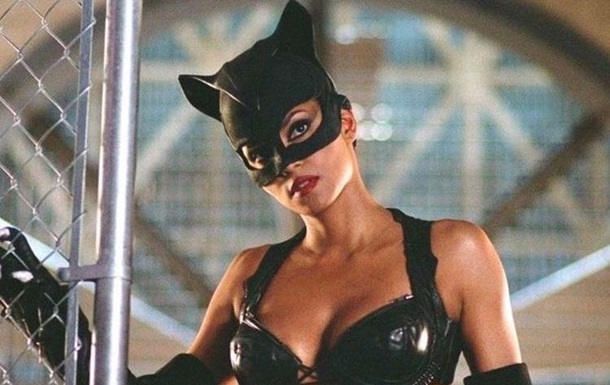 Photo: instagram.com/halleberry
Halle Berry
The celebrity says that the key to her beauty is constant work, a healthy lifestyle and a positive attitude.
Hollywood actress Halle Berry at 56 boasts a perfect figure without extra pounds and cellulite. So, the star showed strength training in Instagram.
The video shows Holly working out under the supervision of star trainer Peter Lee Thomas. She exercises with dumbbells, balances on a hemisphere with a kettlebell and so on.


As the trainer noted earlier, there are five exercises that are available at home.

Straight arm towel squats
Keep your arms straight, at a 90 degree angle to your torso. Stretch a towel between your hands like you're holding a barbell and do squats.

Slow turn with a straight arm
Sit on the floor, bend your knees. Keep your arms straight with a towel between them, slowly twist your stomach to the right until your right hand touches the floor, then twist to the left and repeat.

Squat, press, jump, burpee
Squat down, pull the towel between your hands just below the level of your chin. Straighten up into a standing position and raise your arms in the air as if you are pressing a kettlebell over your head. Lower the towel to hip height and jump over it like you would jump rope. Then move to a side position on the floor, supporting yourself with your arms as if you were about to do a push-up. Keeping your hands on the ground, jump up so your feet are next to your hands and your hips are in the air. Jump again, lifting your hands off the ground to be in a standing position. Then repeat the whole process one more time from a squat position.

Backward Bulgarian lunge with overhead towel and side knee
In a standing position, raise straight arms above your head, pull a towel between your palms. Take your right leg back and lunge. Return to a standing position and lift your right leg forward, bend your knee at a right angle. Lower your hands to tap your raised knee with the towel. Lower your right leg and raise your arms again, then repeat with your left leg.

Mega plio skaters
Fold the towel widthwise and lay it flat on the floor so that it forms a thin, straight line. Both feet should be on the left side of the towel. Then stand with your left leg slightly bent and your right leg behind you. The right foot floats above the floor. For balance, lean forward so that the tip of your right hand touches the ground. Jump sideways over the towel, landing on your right foot. The left should be behind you without touching the ground.


Recall that earlier Halle Berry delighted fans with a slender figure. She showed herself in a bathing suit.

Hollywood actress fell on the stage of a social event

News from Perild.com in Telegram. Subscribe to our channel