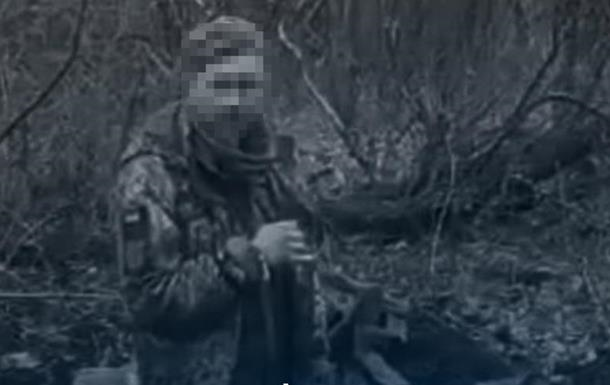 Photo: Screenshot
The Russians shot a Ukrainian prisoner of war
The Ukrainian fighter shot by the Russian military for saying "Glory to Ukraine" was Oleksandr Matsiyevsky.
Regional Directorate of the Territorial Defense Forces North The Armed Forces of Ukraine believe that the Ukrainian soldier who was shot by the Russian military and for the words "Glory to Ukraine" and the video of whose execution was later made public on social networks, is a fighter of the 163rd battalion of the 119th separate brigade of the Chernihiv Oblast Troops Oleksandr Matsiyevsky.
"On March 6, 2023, further evidence of Russian war crimes was made public on the Internet. All of Ukraine saw the execution of a Ukrainian soldier, a fighter of the 163rd battalion of the 119th separate brigade of the Troops of the Chernihiv region. The video of the heroic death of Oleksandr Matsiyevsky became viral overnight and left no one indifferent," the video says. in a Facebook management message.
It is specified that on December 30, 2022, in the vicinity of Soledar, he and four other servicemen, during the movement, took on a head-on battle with superior enemy forces.
The management emphasize that at about 12 o'clock visual contact and communication with them disappeared. Reinforcements were unable to break through to their position due to continuous mortar and heavy small arms fire.
"We do not fully know the details of this battle. It is not known who died and how, it is not known how Alexander was captured, unfortunately there are no witnesses left, everyone died or went missing," the message says.
It was reported that, according to preliminary data, a serviceman of the 30th separate mechanized brigade, Timofey Nikolayevich Shadura, could be the dead military man.
War correspondent Yuri Butusov voiced his version. According to him, the deceased is a 43-year-old soldier of the 163rd battalion of the territorial defense of the city of Nizhyn Alexander Matsievsky.



Zelensky reacted to the execution of a soldier of the Armed Forces of Ukraine

News from Perild.com in Telegram. Subscribe to our channel