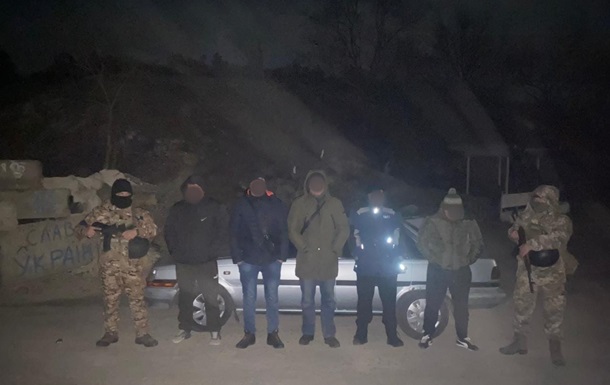 Photo: State Border Service
Dodgers detained in Odessa region
they contacted the border guard and asked for "help". For his services, the man demanded about $4,000.
In the Odessa region, border guards exposed the offenders who tried to cross the border outside the checkpoints. This was announced on Thursday, March 9, by the State Border Service.
It is noted that on the outskirts of the village of Rozovka, border guards of the Podolsk detachment stopped a car driven by a 36-year-old driver. In addition to him, there were four men of military age – residents of the Sumy region, Donetsk region and the city of Kropyvnytskyi.
As it turned out, the men were planning to go abroad to avoid conscription.
"Through advertising on the Internet, they contacted a resident of the border area and asked for 'help'. The man demanded about $4,000 for his services," the State Border Guard Service said in a statement.
Upon arrival in Odessa, the evaders received instructions by phone to get to the city of Podolsk, where they were supposed to get into a taxi and drive to the border.
Violators are brought to administrative responsibility for attempting to violate the state border. Reports were sent to the National Police about signs of criminal offenses – illegal transfer of persons across the state border of Ukraine and evasion of conscription for military service.
Earlier it was reported that seven carriers were exposed, helping draft dodgers to travel abroad.
Recall that 10 dodgers were detained in Transcarpathia.

News from Perild.com in Telegram. Subscribe to our channel