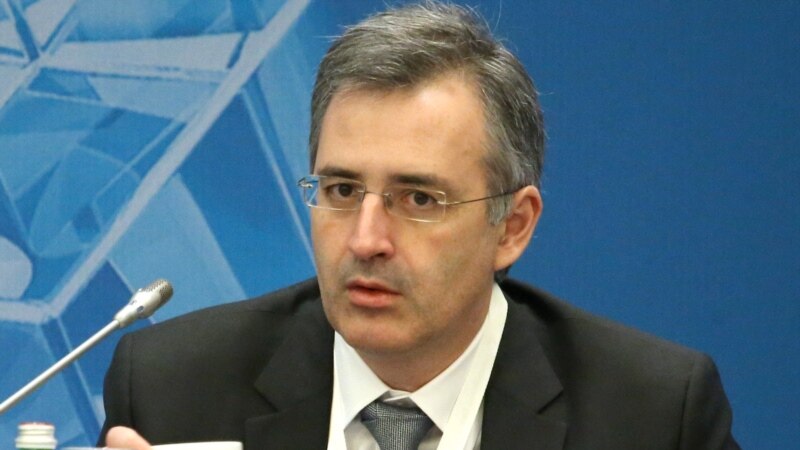 The Ministry of Justice of the Russian Federation has included in the unified register of "foreign agents" former State Duma deputy Gennady Gudkov and economist, one of the founders of the "Anti-War Committee of Russia" Sergei Guriev. This is stated in the message on the website of the department.
Also, the Ministry of Justice added Lev Gershenzon, ex-head of Yandex.News, creator of The True Story news aggregator, feminist blogger Nika Vodwood, and journalist from Vladivostok Daniil Gubarev to the list of "foreign agents".
In addition, the department recognized two organizations as "foreign agents": the Free Buryatia Foundation and the World Wide Fund for Nature (WWF).
On December 1, 2022, the law "On Control over the Activities of Persons Under Foreign Influence" came into force in Russia. Now Russia has a unified register of "foreign agents", and the Ministry of Justice will be able to include any Russian or foreign organizations or individuals in the register of "foreign agents" if they receive foreign support or are under foreign influence, and also conduct political activities or collect information about military-technical Russian activities that "can be used against the country's security."
In addition, according to the law, a register of those who are "affiliated" with "foreign agents" has appeared. They will be recognized as individuals who were or are currently members of the "foreign agent" organization. This list will include persons who receive or have received in the past money from a "foreign agent", even through intermediaries. At the same time, "affiliated" persons will not be subject to the restrictions established for "foreign agents".
In January, the Fund for the Protection of National Historical Heritage sent a proposal to the State Duma to confiscate the property of "foreign agents" in favor of the state for "discrediting" the Russian army. Fund director Alexander Karabanov said that the seizure of property from "foreign agents" and "discrediting" the Russian army will become "an effective filter against rash actions" for citizens who do not have a conscious position.
The lawyer about the new law in the Russian Federation, according to which everyone risks becoming a "foreign agent":