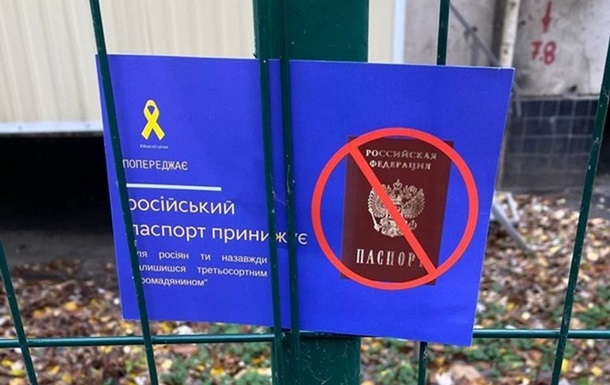 Photo: Yellow Ribbon
Putin ordered to intensify the fight against the resistance movement in the occupied territories
The Center for National Resistance reports that Russian President Vladimir Putin set the FSB the task of improving the "system of countering terrorism,"
The Russian FSB will fight the Ukrainian underground in the temporarily occupied territories – this is Putin's personal task, the Center for National Resistance reports.
It is reported that Russian President Vladimir Putin set the task of improving the "system of countering terrorism," that is, intensifying the fight against the Ukrainian underground, which is increasing its activity in the occupied territories.
"The dictator is dissatisfied with the fact that the Russian punitive structures have still not been able to take control of the territories occupied in 2022 and demands tougher actions from them. At present, in the Kherson and Zaporozhye regions, the enemy has already stepped up checking the phones of local residents and restricted their free movement, turning the regions into open air," the CNS said in a statement.
Earlier it was reported that repressions began in Crimea in response to the actions of partisans.

New resistance movement emerges in Crimea

News from Perild.com in Telegram. Subscribe to our channel