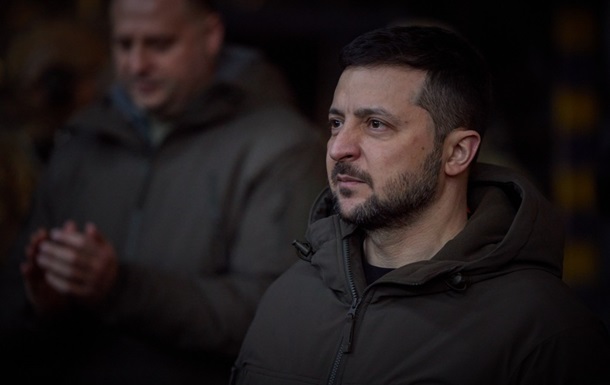 Photo: Office of the President of Ukraine
President of Ukraine Volodymyr Zelensky
The head of state stressed that the world will be safer only "when tyranny loses."
Russia responds with missile strikes to Ukraine's peace initiatives. The solution will be on the battlefield. This was stated by the President of Ukraine Volodymyr Zelensky during an online communication with the participants of the American Enterprise Institute World Forum, which included senators, governors and representatives of the US expert community.
"When you propose a formula for peace, and Russia again responds with missiles at cities, this definitely indicates that the solution will be on the battlefield. And the world will become safer, it will definitely become safer. Both for nations and for people. Both for states and for business," the head of state said.
Zelensky stressed that the world will only be safer "when tyranny loses and when other potential aggressors see the full power of freedom."

"Our heroic soldiers have already made it so that the Russian army literally ceases to be a global threat right before our eyes. We must complete this work. This can be done already this year," the head of state said.
The President also noted that "all the assistance provided by Ukraine's partners is an investment in global peace, in a real security architecture for freedom."
Recall that in November 2022, in his speech at the G20 summit, Zelensky presented a 10-point peace plan covering issues such as security, including food and energy, as well as the withdrawal of Russian troops from Ukrainian territory.
Later, the European Union supported the Ukrainian peace formula and announced its intention to work on the implementation of all 10 points of this initiative.

News from Perild.com in Telegram. Subscribe to our channel