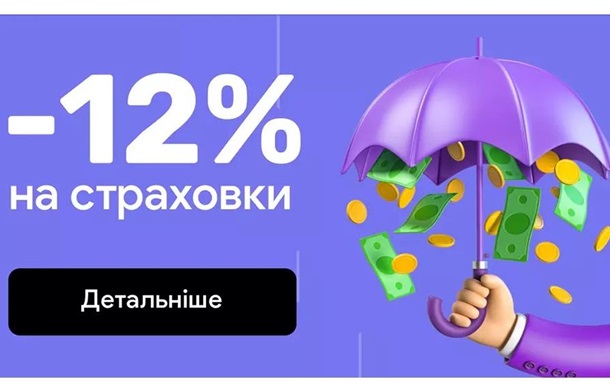 Photo: Provided by advertiser
Car owners can purchase a mandatory auto insurance policy at a 12% discount until March 15. Such an initiative was announced by the Ukrainian online insurance service hotline.finance together with insurance companies.

How to get discounted car insurance
From March 7 to March 15, hotline.finance has a promotion under which Ukrainians can apply for a motor vehicle policy with a guaranteed 12% discount. The discount is valid for policies from all insurance companies and is activated by a special promotional code SPRING12which must be maintained at the last stage before payment.
So what needs to be done:
1. Go to the autocitizen section on the website or in the hotline.finance app
2. Select the vehicle parameters you need and the place of registration of the owner
Choose a car insurance from any insurance company, fill in the data and apply the promo code SPRING12
3. Even if your autocitizen is still valid, you can apply for a policy in advance using a promotional code. To do this, specify the required start date of the insurance.
You can also transfer an APU discount amount by activating the corresponding switch. The amount of the discount will be transferred to the funds along with the monthly payments from the company:
Charitable Foundation of Sergei Prytula

come back alive

Charitable Foundation of Igor Chernenko and others
The promotional code is additionally valid for the following types of insurance:
MiniCASCO

Travel insurance

Home insurance
We remind you that hotline.finance is an insurance aggregator site that contains offers from all insurance companies. It is convenient to compare them in order to choose the best option for yourself and get online insurance in just 5 minutes.