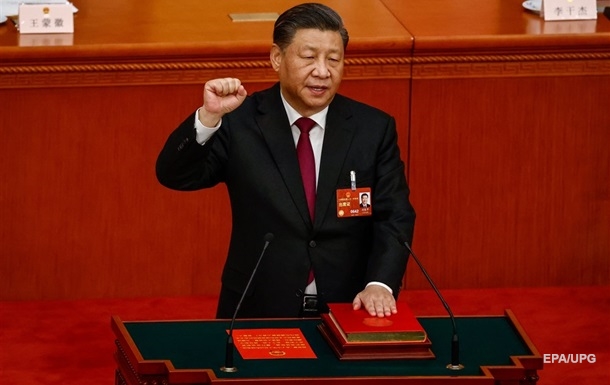 Chinese President Xi Jinping
The politician became the first chairman of the republic in the history of China, who was elected for a third term.
At the Beijing session of the 14th National People's Congress, Xi Jinping was unanimously re-elected to the post of head of the PRC and chairman of the country's Central Military Council. This was reported on March 10 by the Interfax news agency.
It is noted that the politician will become the head of state for the third time in a row, which became possible in connection with the amendments to the Chinese constitution. In 2018, the provision was removed from the basic law, according to which the chairman of the republic had the right to hold this post for only two five-year terms.
Also, the constitution, along with the names of Mao Zedong and Deng Xiaoping, included a provision on "Xi Jinping's guiding ideas under conditions of socialism with Chinese characteristics."
Recall that Xi Jinping was born on June 15, 1953. In 2012, he became General Secretary of the Central Committee of the Communist Party of China, and in 2013 and 2018 – Chairman of the PRC and, accordingly, according to existing tradition, Chairman of the Central Military Council of the country.
At the CPC congresses in 2017 and 2022, Xi Jinping was re-elected general secretary of the Central Committee of the Communist Party, since there are no restrictions in the party charter regarding the terms of the general secretary's tenure.
Recall that in March 2018, the People's Congress of China approved the abolition of term limits for the presidency, thanks to which Xi Jinping will be able to hold this position for life.

News from Perild.com in Telegram. Subscribe to our channel