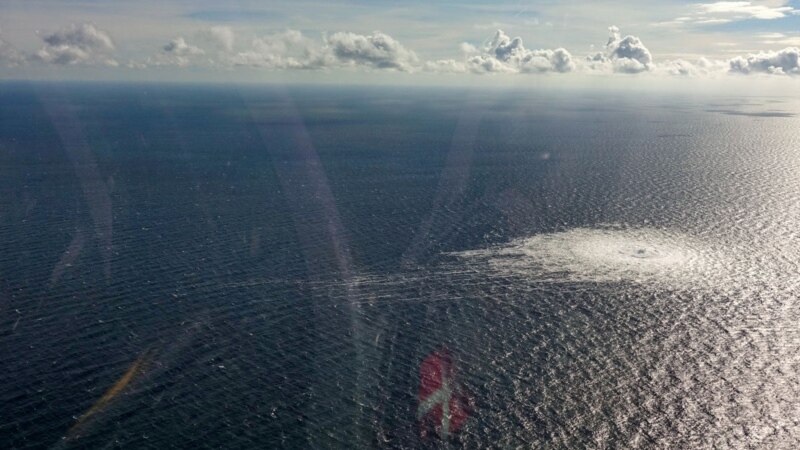 The tanker Minerva Julie under the flag of Greece has been in the Baltic Sea for a week since September 6 last year near the places where explosions occurred on the Nord Stream gas pipelines on September 26. This is reported by Business Insider.
Oliver Alexander, an open data analyst from Denmark, was the first to pay attention to the stop of the tanker in the area of ​​gas pipelines, the newspaper writes. He noted that approximately in the same place as the tanker, there was a yacht, which, according to German media, could be related to the delivery of explosives.
Minerva owner Julie confirmed to Business Insider that the ship was in the Baltic Sea. According to him, the crew of the tanker was waiting for new instructions regarding the voyage, this is standard practice.
The publication notes that information about the stop of Minerva Julie led to speculation on social networks about the long stop of the vessel, but the available data does not indicate that the crew was involved in sabotage.
At the end of September 2022, three of the four lines of the Nord Stream 1 and Nord Stream 2 gas pipelines were damaged, while one of the Nord Stream 2 pipes remained intact. This gas pipeline was not put into operation: in connection with the Russian attack on Ukraine, sanctions were imposed on it. Nord Stream 1 was the main pipeline for Russian gas supplies to Germany, from where it was distributed further to the EU countries.
Investigations by Sweden, Denmark and Germany have shown that gas pipelines were blown up, but the culprits are still being established. The authorities of the United States, Great Britain and the European Union announced a targeted sabotage.
According to Western media, a pro-Ukrainian group, which did not coordinate its actions with Kiev and acted in private, may be involved in the undermining.
The President of Ukraine declared that Kyiv was not involved in the explosions. Volodymyr Zelensky believes that disinformation is beneficial for those countries that want to slow down military assistance to the Ukrainian army.
The Russian authorities believe that the United States and its allies are interested in the accident. Moscow called the publications in the press deliberate stuffing.
According to The Wall Street Journal, the CIA warned European countries last summer about a possible terrorist attack.
More Radio Liberty news: