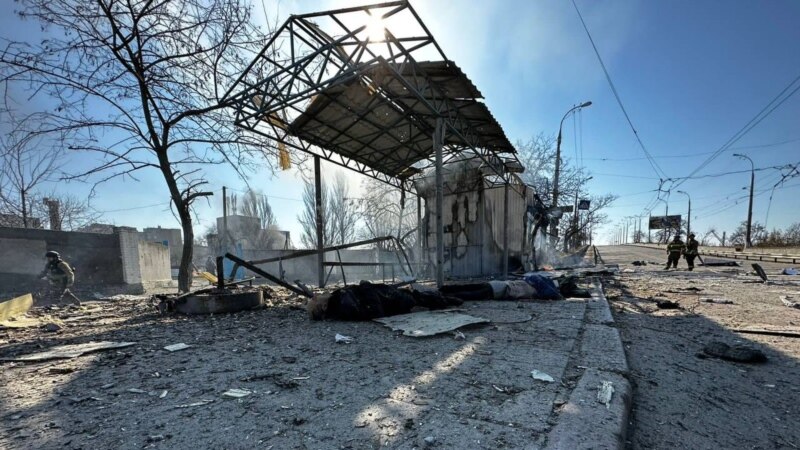 As a result of the shelling of Kherson by the Russian army on the morning of March 11, three people were killed. This was announced by the head of the Kherson regional administration Alexander Prokudin.
Photo and video of the consequences of the strike was published by the head of the office of the President of Ukraine Andriy Yermak.
Local residents came under fire near a supermarket on the Nikolaevsky highway. The car also caught fire after being hit by a projectile. Injured, according to the latest data, three people.
Radio Liberty correspondent filmed a video at the site of the strike.
According to the Kherson regional administration of Ukraine, over the past 24 hours, Russian troops have shelled the settlements of the region, which are under the control of Ukraine, 71 times. According to the Kherson city council, the regional center itself and the surrounding areas were shelled 13 times over the past day, as a result, one local resident was killed.
Since the return of Kherson to Ukrainian control in November last year, Russian troops have frequently shelled the regional center, and civilians have been reported killed and wounded.
In Zaporozhye, Russian troops reportedly hit a life-support facility on Saturday, causing a fire. No casualties have been reported.
From Kharkov on Saturday there are reports of the restoration of electricity, which most users did not have for about two days after the Russian missile attack on the night of May 9. In Kyiv on Saturday canceled restrictions on the supply of electricity.