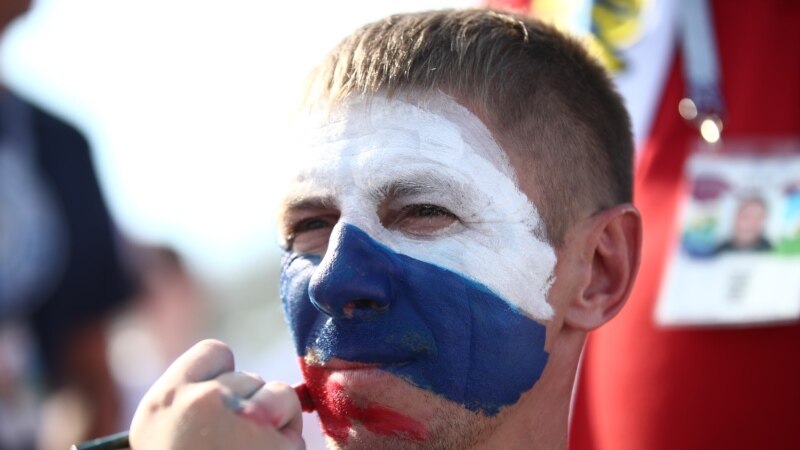 The Russian national football team will play in the first men's championship of the Central Asian CAFA Association, together with the teams of Afghanistan, Iran, Tajikistan, Turkmenistan, Uzbekistan and the Kyrgyz team. This is the first official tournament with the participation of the Russian team since the full-scale invasion of Ukraine.
The press service of the Football Federation of Tajikistan announced the participation of Russia, the Tajik Service of Radio Liberty reports. The results of the matches will be taken into account in the FIFA rankings, the federation's spokesman Faridun Saliev said in an interview with the Russian Match TV channel. The games will be held in June, presumably in Tashkent and Bishkek.
CAFA holds local tournaments between six countries in football, futsal and beach soccer, says Sports.ru. The organization was created on the initiative of Iran, its president is the eldest son of Tajik President Emomali Rahmon Rustam Emomali.
After the Russian invasion of Ukraine, European teams refused to play with the Russian team in solidarity with Kiev. The Russian team was suspended from the selection for the World Cup. She failed to organize a friendly game with Bosnia, three matches were played with the Kyrgyz, Tajik and Uzbek teams.
Against this backdrop, the Russian Football Union said it was considering moving from the European Football Association – UEFA – to the Asian Football Confederation. The final decision on this issue is expected to be made at the RFU executive committee on March 31.
The transition to Asia, potentially, unlocks international tournaments for the Russian national teams. However, Russian clubs will have to play in Asian competitions instead of the European Cup and the Champions League. These tournaments are less prestigious in the world, they pay minimum prize money compared to European ones, and teams from the European part of Russia will have to make many hours of flights to matches.