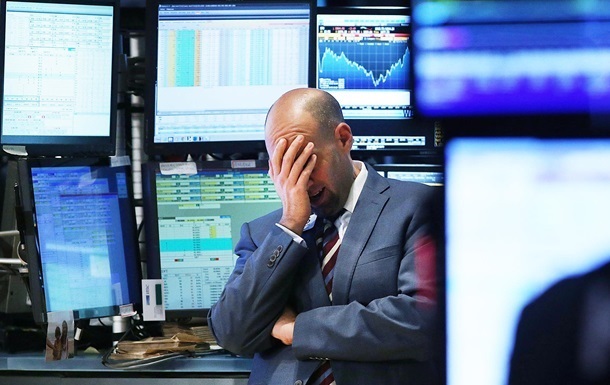 Photo: companion.ua
Shares of US and European banks fall in price
Shareholders are preparing to force the securities. This will allow banks to receive face value to help increase liquidity.
After the collapse of Silicon Valley Bank, shares of leading banks began to fall even though the Federal Reserve and the US Treasury announced the introduction of emergency measures aimed at minimizing the negative impact on the banking system. It is reported by Reuters.
According to the publication, on Monday, March 13, in the US market, First Republic Bank shares fell 65.1%, despite news that it received additional financing, while shares of Western Alliance Bancorp, PacWest Bancorp and Charles Schwab fell 75%. .9%, 41.0% and 19% respectively. Trading in shares was also stopped several times.
Shares of other major US banks, including JP Morgan Chase, Morgan Stanley and Bank of America, also fell.
The big banks in Europe have also felt the impact. At STOXX, the share drop in one day was more than in a year – 6.3%. Germany's Commerzbank shed 12.7% and Credit Suisse hit a new record low after falling 15%.
Yields on short-term U.S. Treasuries have declined in more than nearly 15 years, with two-year Treasury yields down 44 basis points, according to Markets Insider.
At the same time, gold and cryptocurrencies have risen in price. Gold has risen in price by 2.09% and is $1906.20 per ounce. Bitcoin rose 0.36% to $22,411.
It is noted that shareholders are preparing to force their securities. This will allow banks to receive face value to help boost liquidity if need be.
According to Oppenheimer analyst Chris Kotovsky, one of the first consequences of the collapse of the SVB is that depositors will begin to withdraw their deposits from other banks. The main problem was the high percentage of uninsured SVB deposits, since most of the bank's customers had no guarantees for their money back.
Recall that the US authorities closed the New York Signature Bank following the larger Silicon Valley Bank (SVB).
After that, the President of the United States of America, Joe Biden, addressed the citizens of the United States and stated that "Americans can be sure that the banking system is safe." He noted that his administration took immediate action after the banking incident.

News from Perild.com in Telegram. Subscribe to our channel