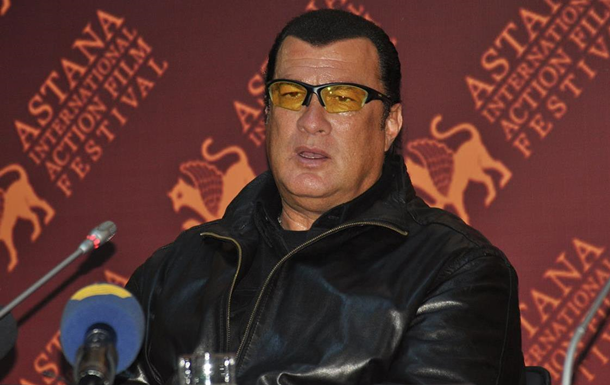 Photo: Wikipedia
Steven Seagal
The star said that he grew up in a Russian family, and his mother was immersed in Russian culture all her life.
On March 14, Hollywood actor Steven Seagal took part in the founding congress of the International Russophile Movement in Moscow. There he stated that he was "one hundred percent Russophile" and "a million percent Russian." It is reported by RIA Novosti.
"My father was Russian, and I grew up in a Russian family, my mother was also immersed in Russian culture. My father was an educated person, and we knew Russian literature, culture and traditions, all the great authors. I am one hundred percent Russophile and a million percent Russian," the actor said.
As you know, Seagal was born in Michigan in the United States in 1952. His mother Patricia called herself Irish. However, its origin is not known for certain. The woman grew up in a foster family. Actor's father Samuel Steven Seagal grew up in a family of Jewish immigrants from the Russian Federation Dora Goldstein and Nathan Siegelman. But the actor does not talk about his Jewish roots.
At the same time, Seagal previously stated on Russian talk shows that his paternal ancestors lived in Vladivostok in Siberia. According to the actor, he has Yakut and Buryat roots.
Recall that earlier Seagal decided to make a documentary film about the events in the Donbass.

Putin awarded the Hollywood star with the Order of Friendship

News from Perild.com in Telegram. Subscribe to our channel