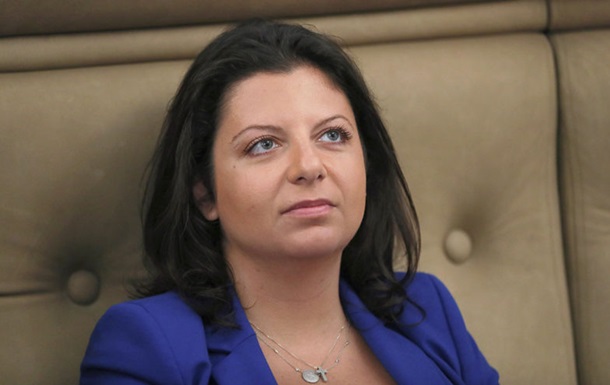 Armenian PM explains entry ban to propagandist Margarita Simonyan
Armenian Prime Minister Nikol Pashinyan explained the ban on the entry of two Russian propagandists into the country by their disrespect for the country's authorities.
Armenian Prime Minister Nikol Pashinyan confirmed the ban on entry into the country to Russian propagandists – RT editor-in-chief Margarita Simonyan and founder of the Life tabloid Aram Gabrelyanov. On Tuesday, March 14, Sputnik Armenia reports.
"Armenia is a sovereign state and has the right to expect a respectful attitude towards itself. Armenia also has the right to use its sovereign mechanisms in case of intentions against its interests," the head of the Armenian government explained.
The Armenian prime minister also noted that such people should respect Armenia and the government elected by its people.
"I also want to draw your attention to one fact: if these people committed at least one percent of the actions against their countries that they committed against Armenia, they would not even be able to get into their own house. And that says it all," Pashinyan noted.
The editor-in-chief of RT immediately commented on the ban on entering the country on her Telegram channel, calling Pashinyan a "freak" and stating that she, a "purebred Armenian", was not going to go to Armenia anyway under the current prime minister.
"I never said anything about any corridors, but I have said and will speak personally about Pashinyan – that he is a freak and a traitor to the Armenian people, that he sold and betrayed all the Armenian interests that he could betray and sell, and will sell and betray those that until he could, that he hates Russia and deceives Putin, that he is a CIA litter without honor and conscience, like all CIA litters," Simonyan wrote.
In addition, the first deputy of the State Duma Committee on CIS Affairs, Konstantin Zatulin, fell under Yerevan's ban.
It should be noted that in October 2022, Margarita Simonyan, editor-in-chief of the propaganda Russian TV channel RT, announced that she was banned from entering Armenia. A few days ago, on March 10, Russian presidential spokesman Dmitry Peskov said that "the Kremlin has a negative attitude" to the ban.
It should be noted that Armenia does not intend to withdraw from the Collective Security Treaty Organization, however, the CSTO leaves its positions in the republic.

News from Perild.com in Telegram. Subscribe to our channel