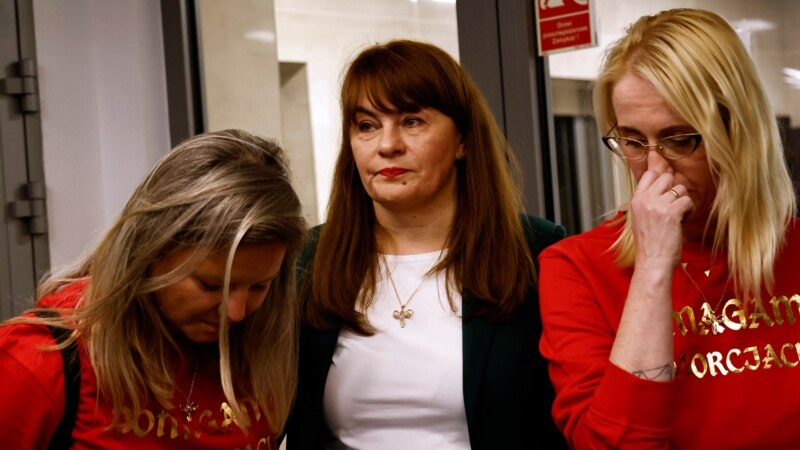 A court in Poland has sentenced activist Justyna Wydzhinska to eight months of hard labor on charges of "illegal aiding an abortion." This is the first such criminal case considered by a Polish court, the Rp.pl website writes.
In 2020, the Polish Constitutional Court ruled that abortion due to fetal defects is illegal. 98% of abortions in the country were done for this reason. Abortions are permitted only in cases of rape and incest, and when the life or health of the mother is in danger.
Vydzhinskaya collaborates with the Aborcyjny Dream Team. The organization helps women in Poland to have abortions in foreign clinics.
In 2020, Anna, a resident of Poland, approached the Aborcyjny Dream Team. She said that she is 12 months pregnant, but wants to have an abortion, as she is in an abusive relationship with her husband.
According to Anna, she wanted to have the operation in Germany, but her husband did not let her go there. After that, Anna decided to call the Aborcyjny Dream Team. The call was received by Vydzhinskaya.
The activist sent Anna abortion pills. The spouse of the applicant found out about this and reported it to the police.
A criminal case was opened against Vydzhinskaya on charges of "illegal complicity in abortion" and illegal drug trafficking. According to the second part, the activist was acquitted. Vydzhinskaya pleaded not guilty. She intends to challenge the decision of the court.
The trial of the activist went on for almost a year. Vydzhinsky's associates called the case a showcase for all groups that help women organize safe abortions.