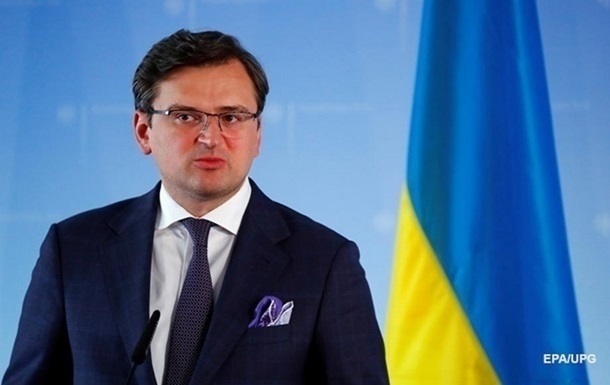 Instead of defending international peace, Russia is challenging its very existence, the head of the Ukrainian Foreign Ministry notes.
Russia should be expelled from the UN Security Council: its membership calls into question the legitimacy of the organization. This was stated by the Minister of Foreign Affairs of Ukraine Dmytro Kuleba in an opinion column for the American edition of The Hill, the press service of the ministry reports.
"Is it possible to maintain peace based on rules if a country that has the status of a permanent member of the United Nations Security Council (that is, one of the five countries that should protect it) brazenly and defiantly trampled on it? Russia invaded a neighboring country, is trying to annex its territory, systematically bombards residential areas, destroys entire cities and villages, rapes, robs, commits genocide and personifies perhaps the largest campaign for the forced displacement of children in modern history. Russia not only violated the peace – it tore it to shreds, "Kuleba wrote in The Hill.
Kuleba noted that in 1945 the UN was created to protect common rules and the rule of law.
"Russia's war against Ukraine has brought the truth to the surface: one of these judges is a fraud. Instead of defending international peace, Russia is challenging its very existence. Instead of being a protector, it is committing aggression. Instead of being a panacea, it has become a disease ", Kuleba emphasized.
The minister also recalled the Russian attack on Georgia in 2008, the threat to Moldova, the annexation of the Ukrainian Crimea in 2014, interference in US domestic politics, the use of energy and information as weapons, the imposition of militarism and imperialism on its citizens, the systematic use of doping in international sports, destabilization and exploitation of African countries by Wagner mercenaries – that is, about how Russia
He pointed out that the war launched by Russia against Ukraine should not only end in defeat for the Putin regime, but also in a fundamental rethinking of the global security system, as well as the reform of international institutions designed to maintain peace.
"Russia has never legally received the status of a permanent member of the UN Security Council and must be expelled from this respected body. Otherwise, the criminal in the judge's chair will continue to question the legitimacy of the entire UN system," Kuleba summed up.
Earlier, Dmitry Kuleba noted that a special tribunal awaits Putin and his associates.

It's all over with Putin – Kuleba

News from Perild.com in Telegram. Subscribe to our channel