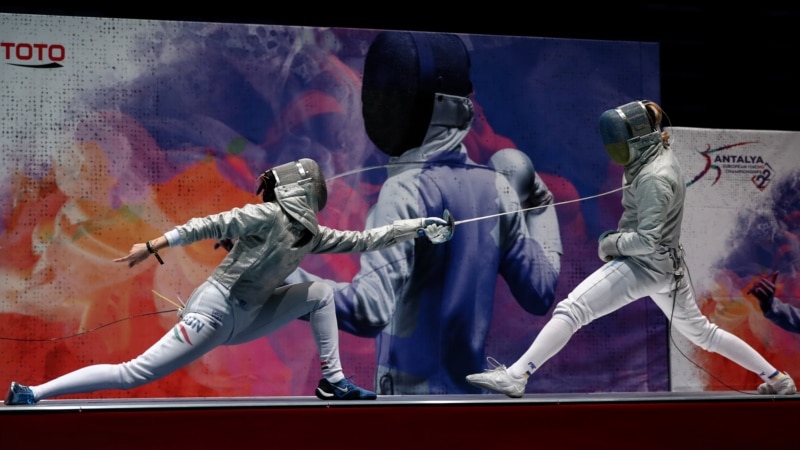 Germany refused to host the stage of the Foil Fencing World Cup among women after the admission of Russian and Belarusian athletes to the competition.
The competition was to be held May 5-6 in Tauberbischofsheim.
According to the head of the Fencing Federation of Germany, Claudia Bokel, the permission to participate in the competitions of Russians and Belarusians caused heated discussions both within the organization and outside it. "There are a number of open questions that have made hosting the tournament impossible," Bokel said.
The International Fencing Federation has decided to allow Russian and Belarusian athletes to compete on March 10. The organization emphasized that fencers who are not involved in supporting the war against Ukraine will be able to participate in the competition in a neutral status. The decision on admission will be made on an individual basis.
At the same time, India allowed Belarusian and Russian athletes to compete at the World Women's Boxing Championship in New Delhi under their own flags and national symbols.
Russian and Belarusian athletes have been banned from many international competitions since the Russian attack on Ukraine.
In January 2023, the IOC proposed that they be allowed to compete as long as they were not in favor of the war in Ukraine and were not doping.
In February 2023, 35 countries, including the UK, said they continued to support the suspension of Russian and Belarusian athletes. President of Ukraine Volodymyr Zelensky also called for the Russians not to be allowed to the Olympics, noting that their mere presence would be "a manifestation of violence and lawlessness."
In December 2022, the US Olympic and Paralympic Committees, as well as IOC President Thomas Bach, spoke out for the admission of Russians and Belarusians to the 2024 Olympics under neutral flags.
More Radio Liberty news: