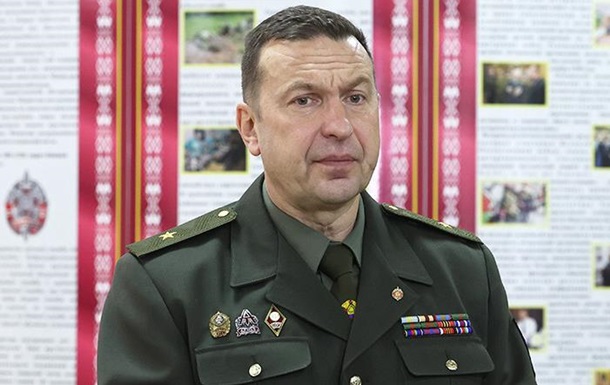 Photo: BELTA
Commander of the Internal Troops of the Ministry of Internal Affairs of Belarus Nikolai Karpenkov
The Belarusian Ministry of Internal Affairs states that the special unit of the security forces was allegedly created to "fight the DRG and illegal armed formations."
The ruling regime of Belarus formed in the internal troops Golden eagle and a number of new special forces. This was stated by the commander of the internal troops of the Ministry of Internal Affairs of Belarus Nikolai Karpenkov in a comment to the publication. Sat. Belarus today.
According to him, after the formation of the units Lynx, Smerch and Honor in military unit 3214, they also complete the Berkut unit.
"Its staffing is coming to an end, servicemen are coming here for contract service, completing their military service in the special forces brigade this spring," he said.
Berkut's primary task is allegedly to fight against certain "sabotage and reconnaissance groups (DRGs) and illegal armed formations (IAFs)," a representative of the Ministry of Internal Affairs claims.
Karpenkov added that Belarus plans to create rapid reaction forces from special forces units and operate as mobile units.
"We have created three special-purpose companies and 12 special-purpose platoons in all our brigades and individual battalions across the country. We have carried out training camps and combat coordination. In addition, it is planned to form three more special-purpose units through the redistribution of our resources – in Gomel, Grodno and Brest ", he concluded.
Let us recall that earlier the formal head of the Republic of Belarus Alexander Lukashenko signed a law on the death penalty for officials and the military, who will be charged with "high treason" by the Belarusian judicial institutions.

Belarus announces planned conscription of military servicemen

News from Perild.com in Telegram. Subscribe to our channel