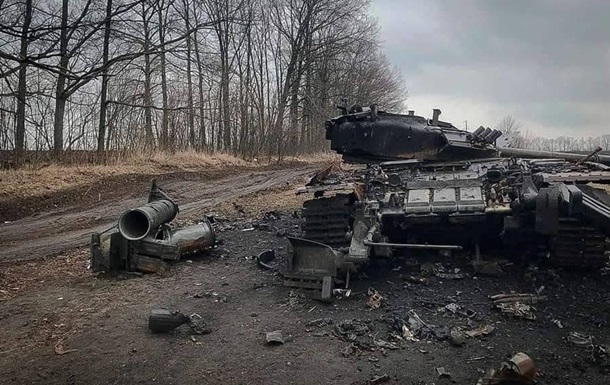 Photo: General Staff of the Armed Forces of Ukraine / Facebook
Destroyed Russian equipment
ISW analysts believe that this is a sign of a certain split among the military-political leadership of Russia.
A special marking of the FSB was found on the military equipment of the Russian Federation destroyed and seized in Ukraine. This indicates that either the FSB itself does not trust the military leadership of the Russian Federation, or it did so at the direction of the Kremlin. This is stated in the report of the Institute for the Study of War (ISW) for March 16.
Andrey Rudyk, spokesman for the Ukrainian Center for the Study of Captured and Advanced Weapons and Military Equipment of the General Staff, said that experts found FSB markings on many Russian weapons components that the Armed Forces of Ukraine destroyed or captured on the battlefield.
According to him, these marks are not only on equipment, for example, T-90M tanks, but also on weapon chips. Rudyk suggested that this meant that the FSB was conducting an inspection of the technology of such weapons and components.
"The FSB marking on Russian equipment and weapons components, if confirmed, would have broader implications for relations between the FSB, the Russian defense industrial base and the broader Russian military apparatus," the ISW report said.
Analysts suggest that either the director of the FSB, Alexander Bortnikov, ordered these investigations to be carried out at the direction of Russian President Vladimir Putin, or he himself issued this directive.
In any case, according to experts, the FSB seems to be directly interfering in the internal workings of the Russian FSB, infiltrating the processes of acquiring equipment and checking.
"The KGB has similarly infiltrated the Red Army and the Soviet defense industry. In any case, the FSB seems to be directly interfering in the internal workings of the Russian OPB, probably infiltrating the equipment acquisition and verification processes," ISW summed up.

News from Perild.com in Telegram. Subscribe to our channel