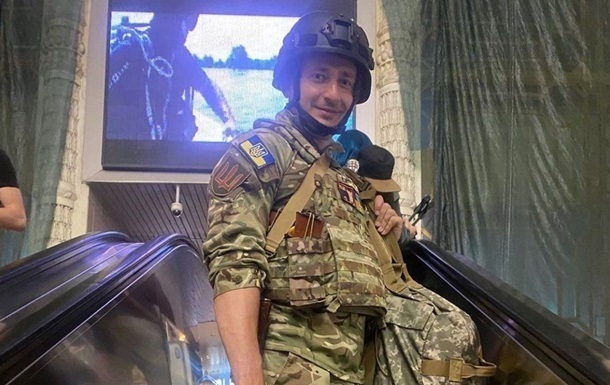 Photo: instagram.com/thekolya
Kolya Serga
The artist admitted that when you get under fire, you get animal fear, adrenaline and excitement.
Musician Kolya Serga, who defends Ukraine as part of the Armed Forces of Ukraine, told how he is experiencing enemy shelling at the front. He said this in an interview with UNIAN.
In particular, now the artist is in Pokrovsk, Donetsk region, where some of the fiercest battles are taking place. According to him, the Russian invaders do not stop the fire, and at such moments there is animal fear and adrenaline, because every day he risks his life.
"I feel excitement, because I understand that our business is a very big responsibility and therefore, despite all the circumstances, we must bear it. When we come under fire or in certain dangerous circumstances, then at that moment an animal fear appears, which turns on adrenaline in you, and with it the state of excitement is loaded.You become faster, make decisions more quickly than in a calm state.In the minutes of shelling, you begin to calculate where and where you are flying, how much you are the object of these shelling, and, of course, the first thought – how and where to hide, where it will be as safe as possible to avoid the wreckage," he said.
Kolya Serga also spoke about one of the combat missions in which he did not take part.
"I was on a combat mission with the guys, I followed the orders of the commander. He decided not to shoot, to wait, so we did it," the musician added.
Earlier it was reported that Kolya Serga admitted that he almost died three times during shelling at the front.

Kolya Serga spoke about mobilization in Ukraine

News from Perild.com in Telegram. Subscribe to our channel