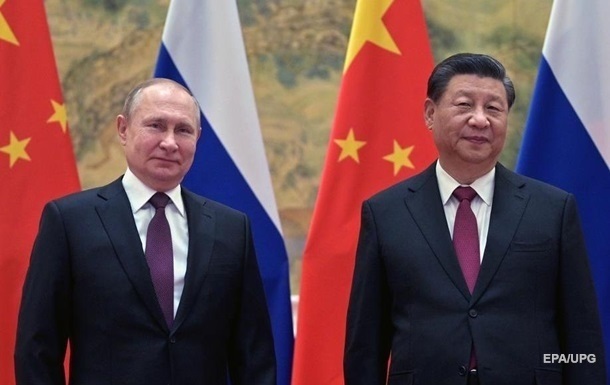 Chinese leader Xi Jinping will fly to Moscow next week to meet with President Vladimir Putin.
Chinese President Xi Jinping plans to visit Moscow and meet with Russian President Vladimir Putin as early as next week.
Chinese leader Xi Jinping, during a meeting with Kremlin head Vladimir Putin in Moscow, may discuss schemes for evading Russia from international sanctions imposed due to Russia's invasion of Ukraine. On Friday, March 17, reports the Institute for the Study of War (ISW).
Analysts note that the Kremlin said the day before that Putin and Xi could sign some bilateral documents and discuss topical issues of a comprehensive partnership between Russia and China.
Experts believe that Xi Jinping is likely planning to discuss sanctions circumvention schemes with Putin and Russian officials in order to support the sale and delivery of Chinese equipment to Russia.
The Institute for the Study of War also recalled that the United States announced China's intention to consider the possibility of expanding cooperation with the Russian Federation.
Chinese companies have been selling rifles, drone parts and equipment to Russian entities that could be used for military purposes, and Western intelligence agencies have said Chinese leaders are considering supplying lethal weapons to Russia.
Also, analysts believe that the topic of discussion between the leaders of the two countries will be the possible mediation of China in the topic of ending the war on the territory of Ukraine.
Earlier on Friday, the Kremlin said that Xi Jinping would pay a state visit to Russia on March 20-22.
Later, the Chinese Foreign Ministry named the purpose of Xi Jinping's visit to Russia.

News from Perild.com in Telegram. Subscribe to our channel