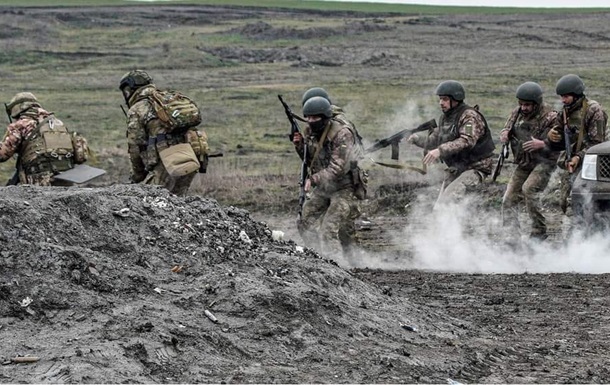 Photo: General Staff of the Armed Forces of Ukraine
Before being sent to the front, the mobilized are trained
In Ukraine, those mobilized who have not completed military service are sent to training centers.
Mobilized citizens of Ukraine are not sent to the front line without proper training. This was stated by Deputy Defense Minister Anna Malyar on Telegram on Saturday, March 18.
The Deputy Minister said that Russian propaganda uses fakes and myths to discredit the mobilization in Ukraine.
"Another Russian narrative is that the mobilized are immediately sent to Bakhmut without preparation. In fact, mobilized who did not do military service, sent to training centers. Due to the large-scale war, the training of privates and non-commissioned officers takes place on a reduced schedule, but without compromising the quality of training," Malyar said.

In addition, she noted that the mobilized are sent to different directions, and not just to the East.

The deputy minister said that there are many rear military units in different regions of Ukraine, whose task brings our victory closer.

The spectrum is wide – from educational institutions and units, to bases, warehouses and arsenals, here you can also add repair parts, communications and cyber defense parts. It is worth mentioning airfields, hospitals, motor depots. They need round the clock protection and defense. Mobilization also takes place for such positions.

"If you were sent to the front line without weapons skills and training, you should report this to the hotline," Maliar said.

In order to quickly understand and take action, you need to give the name and surname of the mobilized person and the number of the military unit to which they were sent, and which TCC SP sent.

"Information is also constantly spreading that, allegedly, subpoenas will be issued through Diya. Now subpoenas are not issued through Diya", – said the deputy minister.

According to her, now the issue of integrating agendas into the Diyu is not even being worked out.

Malyar also noted that in Ukraine, women are not mobilized without their consent, even doctors. A woman liable for military service can receive a summons only to clarify the data. Because they, according to the law, must do it every five years.

News from Perild.com in Telegram. Subscribe to our channel