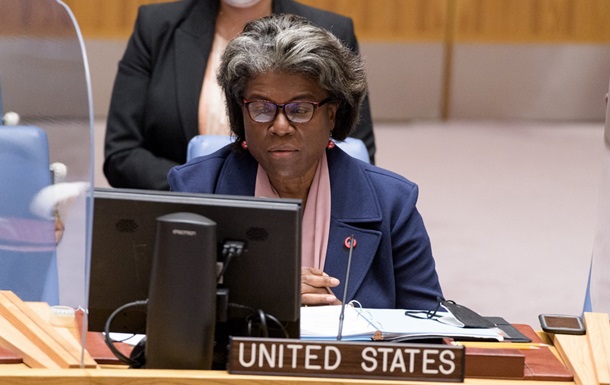 Photo: Twitter / Ambassador Linda Thomas-Greenfield
US Representative to the UN Linda Thomas-Greenfield
The United States has provided almost $2 billion in humanitarian aid since the Russian invasion to those in need in Ukraine and the region.
The United States of America intends to provide Ukraine with $7.4 billion in additional financial assistance by September 2023. This was announced on Friday, March 17, by US Representative to the UN Linda Thomas-Greenfield, according to the website of the US mission to the UN.
She recalled that since the beginning of Russia's invasion of Ukraine, the United States has provided almost two billion dollars in humanitarian assistance to those in need in Ukraine and the region.
"And we have given the government of Ukraine almost $15.5 billion in direct budget support through the mechanisms of the World Bank. We plan to provide an additional $7.4 billion by September," the US representative to the UN said.
Thomas-Greenfield also recalled that on February 15, the UN announced the need to raise $3.9 billion for agencies and non-governmental organizations that provide humanitarian assistance to Ukrainians, as well as to find $1.7 billion to support countries that accepted millions of Ukrainian refugees after start of Russian aggression.
The European Union plans to transfer the second tranche of macro-financial assistance to Ukraine for 1.5 billion euros next week.
The United States continues to work on a new military aid package for Ukraine.

News from Perild.com in Telegram. Subscribe to our channel