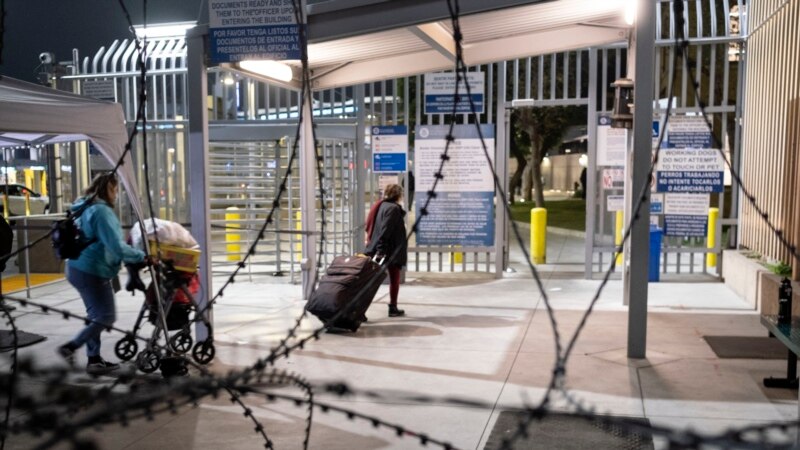 The United States has resumed the practice of deporting Russian citizens who, according to the US authorities, violated immigration laws, to their homeland. A year ago, after the Russian large-scale invasion of Ukraine, such deportations stopped, but now they are again taking place. This is reported by the British newspaper The Guardian.
According to the publication, citing lawyers, a young Russian who arrived in the United States, fleeing from mobilization in the Russian army, was deported to Russia this week. His name is not called. It is alleged that he, like a number of other Russians, applied for asylum in the United States last year. Other asylum seekers from Russia are now "horrified" that the US authorities may also send them to Russia, where they could face criminal prosecution or be sent to the front, according to The Guardian.
The US Immigration and Customs Enforcement Agency (ICE) said earlier this week that it was deporting foreign nationals, including Russians, "in accordance with country-specific guidelines." In other words, the agency does not deny the fact that the deportations of Russians have resumed. When this happened is unclear, the White House did not respond to The Guardian's request.
Many Russians, without an American visa, flew to Mexico and, having illegally crossed the border with the United States, asked for asylum, being convinced that due to the war in Ukraine, after which the deportations were suspended, they would not be sent back to their homeland. Lawyers who cite The Guardian now say their clients fear they could be deported. It is alleged that the courts have already ruled in several cases that the mere possibility of being drafted does not meet the criteria for granting asylum.
The US announced a suspension of deportations to Russia, Ukraine, Belarus and several other countries in early March 2022, less than two weeks after Russian troops invaded Ukraine. Officially, the cancellation of this decision was not reported.