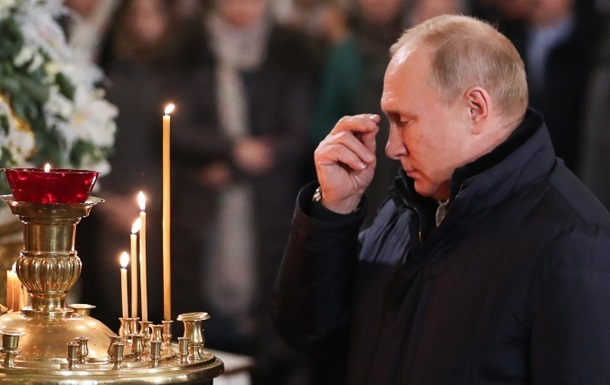 Photo: TASS
Russian President Vladimir Putin
Russian propagandists who discussed the topic of The Hague did not discuss the warrant for the arrest of the head of the Kremlin, Andrey Yusov noted.
The mood in the Kremlin became more unsettling after the Hague's decision to issue a warrant for Vladimir Putin. The current head of the ruling regime is looking for a replacement. This was stated by the representative of the Main Intelligence Directorate of the Ministry of Defense Andrei Yusov during the telethon.
"Russian propagandists did not come out with their traditional shows, where they discussed The Hague, because the very fact of discussing this news, even for the zombie population of the Russian Federation, would be a strange and too disturbing" call. "Because to say that the "special operation" is going according to plan, and then to receive a wanted list and a warrant for arrest from the ISS – it will be difficult even for Solovyov and Skabeeva to connect these things together," he explained.
According to him, Putin's social circle is shrinking, Yusov notes. The current Russian president is becoming more and more toxic both for the outside world and inside Russia, the speaker believes.
"In particular, there is growing dissatisfaction with what is happening in the Kremlin towers. An increasingly gloomy awareness of the prospects, namely the geopolitical catastrophe of the Putin regime. And yes, we are already talking about finding a successor to Putin and it is not Putin who is looking for him," Yusov summed up.
It should be noted that on March 17, the International Criminal Court issued an arrest warrant for Putin and the children's ombudsman in the Russian Federation, Maria Alekseevna Lvovo-Belova. They are suspected of involvement in the illegal deportation of Ukrainian children.
The day before, the UN Commission of Inquiry stated that the removal of Ukrainian children to Russia could be considered a war crime.

In Moscow reacted to the warrant for Putin

News from Perild.com in Telegram. Subscribe to our channel