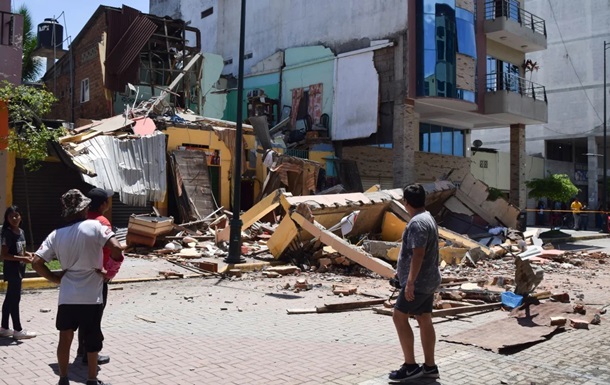 Photo: moldova1.md
Powerful earthquake hits Ecuador
A massive 6.8 magnitude earthquake hit the coastal region of Ecuador and northern Peru.
The earthquake in Ecuador and northern Peru on Saturday, March 18, killed at least 14 people, injured 380, damaged a number of houses, schools and medical centers. This is reported by Reuters.
"We remain in the territory, checking the damage caused by the earthquake this morning. I want to confirm that I am with you and express my solidarity with the dead," wrote Ecuadorian President Guillermo Lasso on Twitter.
The US Presidential Communications Agency reported at least 44 houses destroyed and another 90 were damaged. About 50 educational buildings and more than 30 medical centers were also damaged, many roads were blocked due to landslides.
Ecuador's risk management secretariat said one of the deaths occurred in Azuay province when a wall fell on a car. According to the publication, the state oil company Petroecuador was evacuated and suspended operations at several facilities.
Two weaker aftershocks followed the initial quake the next hour, according to the Institute of Geophysics of Ecuador.
Peruvian authorities said the quake was felt in the northern region of the country, but there were no reports of damage to people or structures.
Earlier it was reported that in Ecuador and northern Peru on Saturday, March 18, there was a powerful earthquake. Up to 13.5 million people could have felt the quake, according to USGS computer simulations.

News from Perild.com in Telegram. Subscribe to our channel