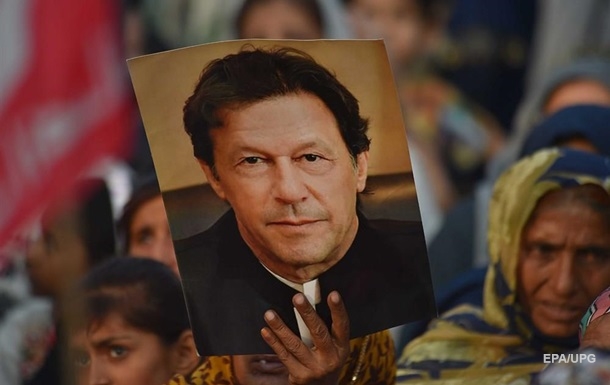 Imran Khan supporters protest
The accusation was brought after the clashes between law enforcement officers and supporters of Imran Khan that took place the day before in Islamabad.
In Pakistan, the police have filed charges of terrorism and other violations of the law against the country's former prime minister and head of the opposition Justice Movement (JM) party Imran Khan, his 17 aides and dozens of supporters. It is reported by the Associated Press on Sunday, March 19.
The accusations were made after clashes took place in Islamabad the day before between law enforcement officers and DZS supporters who accompanied Khan's motorcade. He was on his way to the Islamabad District Court to attend a hearing on the sale of expensive gifts he received during his time in office from foreign leaders. Over 50 police officers were injured and 59 Khan supporters were arrested.
The list of charges included terrorism, obstructing police officers in their tasks, assaulting law enforcement officers, injuring police officers and endangering their lives. In addition to Khan, several former ministers and the former speaker of the National Assembly (lower house of parliament) of Pakistan are accused of these offenses.
As you know, on April 10, 2022, Imran Khan was removed from the post of head of the government of Pakistan after a vote of no confidence was passed to him. He was accused of selling gifts he received from foreign leaders while in power. In October last year, the Electoral Commission of Pakistan removed Khan from the elections and disqualified him from holding government positions for a period of five years due to incorrect reporting of income as prime minister. The decision was made amid suspicions that Khan embezzled at least 36 million Pakistani rupees (about $140,000 – ed.) from the sale of gifts.

News from Perild.com in Telegram. Subscribe to our channel