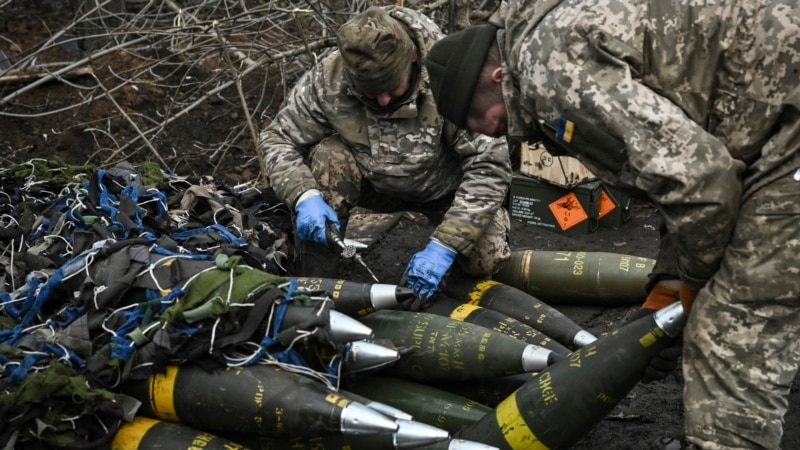 The European Union does not have enough raw materials for the production of explosives to provide Ukraine with ammunition. This was reported by the Financial Times with reference to officials and market representatives.
The interlocutors of the publication said that in the EU there is a shortage of gunpowder, plastite and TNT, which does not allow a quick increase in the production of Lada artillery shells, subject to sufficient funding. Russia's attack on Ukraine showed how weak Europe's manufacturing capacity is, which has been affected by decades of underinvestment, the paper said.
According to a German official, the fundamental problem is that the European defense industry is not able to establish the large-scale military production needed in a war.
A representative of the Czech defense industry said that it is now very difficult to increase the production of artillery shells in a short time and with a shortage of raw materials. According to the source of the Financial Times, it will take about three years to increase the production of gunpowder.
Arms manufacturers from Spain note that there are not so many defense plants in the European Union and they are 100% loaded. The interlocutors of the publication argue that Brussels should look for new production facilities in other countries, for example, in India and South Korea.
Due to the shortage, the price of shells also increased. On average, the production of each of them now costs 850 euros. This is 20% more than before the Russian invasion.
In addition, Politico writes that NATO will accelerate the accumulation of equipment and military personnel on the Belarusian and Russian borders. We can talk about a grouping of 300,000 military, but in order to implement these plans, it is necessary to convince the countries of the military alliance to provide equipment and soldiers for such a group.
At the same time, the United States discovered that Russia is using Chinese-made ammunition in the war with Ukraine. This was reported by the Japanese agency Kyodo, citing sources in the White House, without specifying the type of ammunition.
According to the interlocutors of the agency, the US suspects that Chinese ammunition was used by the Russian military. Whether these shells were delivered officially or with the consent of the PRC authorities is unknown. Politico sources have recently reported on possible deliveries of rifles and military equipment from China.
Beijing says it does not supply weapons to either side of the conflict. Chinese President Xi Jinping will pay an official visit to Russia on Monday. He will meet with Russian President Vladimir Putin. Russian presidential aide Yuri Ushakov said earlier that the heads of state would discuss military-technical cooperation, among other things.