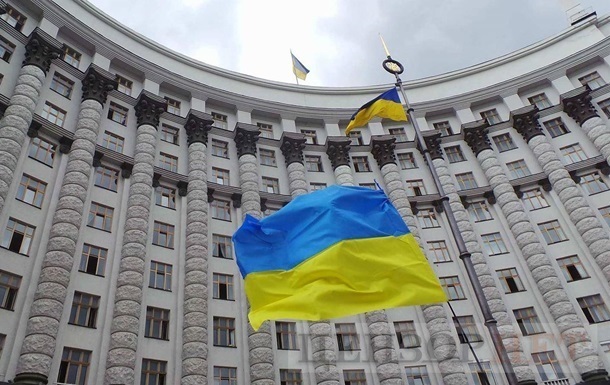 Photo: Cabinet of Ministers
A number of personnel changes are planned in the Cabinet
Three ministers wrote their resignations; Putin arrived in the occupied Crimea. Perild.com highlights the main events of yesterday.

Three ministers have written their resignations
Resignations of three ministers have been submitted to the Verkhovna Rada. This was announced by the representative of the Cabinet of Ministers in Parliament Taras Melnichuk. "The Verkhovna Rada has registered resignations of Minister of Education and Science Serhiy Shkarlet, Minister for Strategic Industries Pavel Ryabikin and Deputy Prime Minister of Ukraine – Minister of Digital Transformation Mykhailo Fedorov," he said.

Putin arrived in the occupied Crimea
The head of the ruling regime of Russia, Vladimir Putin, arrived in the occupied Autonomous Republic of Crimea. He timed his trip to coincide with the ninth anniversary of the illegal pseudo-referendum on the territory of the Ukrainian peninsula. The Ukrainian Foreign Ministry reacted to Putin's visit, recalling that he was wanted by international justice for committing crimes. They also stressed that for nine years in a row the Crimean peninsula has been suffering from the criminal regime of the Kremlin, which has turned it into a military outpost, a zone of captivity and oppression, aggression and terror. Head of the Office of the President Andriy Yermak made a statement on the anniversary of the Russian annexation of Crimea, noting that Ukraine would return the peninsula.

Trump said that they want to arrest him and called for protests
Former US President Donald Trump on the Truth Social social network claims that on Tuesday, March 21, his "arrest" will allegedly take place. He also called on his electorate to protest in his support. According to him, the New York prosecutor is considering charges in the case of concealing money paid to women who declared sexual contacts with him.

Became known the details of the night attack of Ukraine by drones
On Saturday night, the Ukrainian Air Defense Forces destroyed 11 out of 16 Shahed-type drones launched by the Russians on the territory of our country, the Air Force of the Armed Forces of Ukraine reported. During the air attack on Kyiv, which ended on the night of Saturday, March 18, the capital's air defense eliminated all air targets.

Grain deal extended for another 120 days
Ukraine has reached an agreement with Turkey and the UN to extend the grain deal for another 120 days. This was announced by Deputy Prime Minister for the Reconstruction of Ukraine – Minister for the Development of Communities, Territories and Infrastructure Oleksandr Kubrakov. At the same time, Russia claims that it extended the grain deal only for 60 days, not 120. This was stated in the Russian Foreign Ministry. They added that all parties were notified of the requirements of the Russian Federation to extend the grain deal only for 60 days, not only verbally, but also in writing.

News from Perild.com in Telegram. Subscribe to our channel