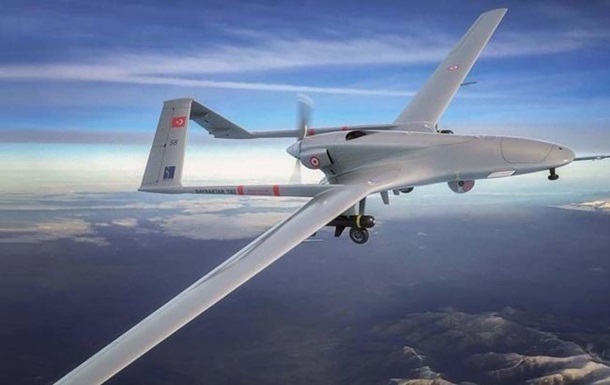 Photo: Ukrspecexport
It is not clear on the video whose Bayraktar is
The Russian aircraft used the jet blast in a similar manner to the US MQ-9 Reaper drone.
A Russian Su-27 fighter jet tried to shoot down an allegedly Ukrainian Bayraktar drone over the Black Sea near Crimea. This was announced by the Ukraine Weapons Tracker project on Twitter on Sunday, March 19.
A video released to the public shows a Russian jet trying unsuccessfully to shoot down the much lighter Bayraktar TB-2. To do this, he uses a jet stream in a similar way, as in a collision with an American MQ-9 Reaper drone.
"It is not known why air-to-air missiles were not used to destroy the UAV, however, the pilot probably did not know what kind of drone it was and who was flying it," the report says.

#Ukraine: Everyone heard about the recent MQ-9 incident- but we received a recent video that shows a Russian fighter unsuccessfully attempting to take down a much lighter Bayraktar TB-2 over the Black Sea near the coast of Crimea using jet wash in a similar manner. pic.twitter.com/YFAxqaaLz9


— 🇺🇦 Ukraine Weapons Tracker (@UAWeapons) March 19, 2023
Recall that on March 14, Russian Su-27 aircraft shot down an American MQ-9 Reaper drone, which conducted reconnaissance in international airspace over the Black Sea.
Russia stated that it allegedly had nothing to do with the fall of the drone – the device "flyed with violations" and fell due to sharp maneuvering. But yesterday, the US European Command released a drone video showing an attack by Russian Su-27s.
The media also reported that Russia allegedly found a downed American drone.

News from Perild.com in Telegram. Subscribe to our channel