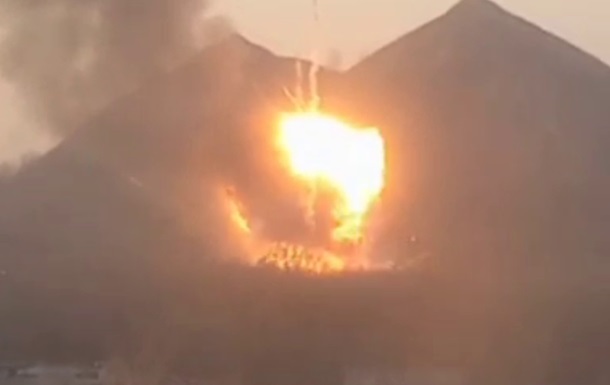 Photo: Video screenshot
Photo of the moment of the explosion of an unidentified aircraft
There are no details yet about what kind of aircraft it was and to whom it belonged – to the Armed Forces of Ukraine or to the occupiers.
The aircraft was shot down in the sky over Donetsk. However, it is currently unknown what exactly was shot down: the plane or the UAV and to whom it belongs. However, eyewitnesses captured on camera a parachute that descended from the sky after the downing of the aircraft. This was announced by war correspondent Andrei Tsaplienko on his Telegram channel on Monday, March 20.
"A parachute over Donetsk. Who catapulted after the air defense work?
Later, the journalist also released a video after shooting down an unidentified aircraft.
"Shots after shooting down an aircraft or UAV over Donetsk," he signed the video, which he also posted on Telegram.
The military commissar also posted a video of the Typical Donetsk Telegram channel. According to him, the cloud from the explosion supposedly resembles the cloud that happens when a drone is shot down. However, it remains unclear where the parachute came from.
"The cloud after the explosion resembles a UAV hit, but where does the parachute come from then?" the public notes.

News from Perild.com in Telegram. Subscribe to our channel