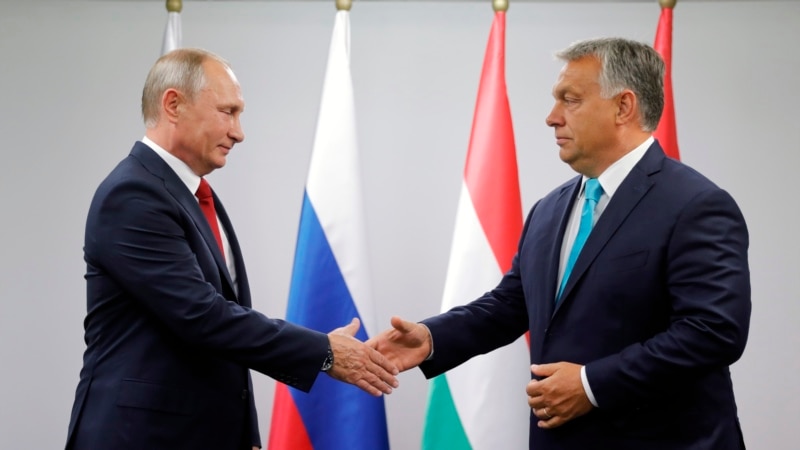 Hungary blocked the publication of a joint statement by the countries of the European Union on the issuance by the International Criminal Court (ICC) of an arrest warrant for Russian President Vladimir Putin on suspicion of committing war crimes in Ukraine. This is reported by Bloomberg, citing sources.
Due to Hungary's position, EU High Representative for Foreign Affairs and Security Policy Josep Borrell issued a statement on his own behalf, saying that the European Union "took note" of the ICC's decision. "The EU sees the ICC's decision as the start of a process to hold Russian leaders accountable for crimes and atrocities in Ukraine that are committed on their orders, with their permission or that they commit themselves," Borrela said. "The decision of the International Criminal Court against Vladimir Putin is a very important event, a game-changing factor," the head of European diplomacy said.
EU justice ministers on March 20 issued their own statement in support of the International Criminal Court decision, which Hungary also did not sign.
The position of Hungary regarding the issuance of a warrant for the arrest of Vladimir Putin may be expressed at the next EU summit, which will be held in Brussels on March 23-24, writes Bloomberg.
According to the agency, the draft joint statement uses wording similar to Borrell's comment. The text notes that the EU "takes note" of the recently issued arrest warrants for Putin and children's rights ombudsman Maria Lvova-Belova.
Some EU leaders are likely to push for tougher language, Bloomberg sources said.
The International Criminal Court suspects Putin and Lvova-Belova of committing war crimes – forced deportations and displacement of the population, in particular children, from the occupied territories of Ukraine. International law can regard this as genocide. The ICC notes that there are reasonable grounds to believe that Putin is personally responsible for the alleged crimes.
Russia does not recognize the jurisdiction of the International Criminal Court and does not participate in its work. Moscow has not been a party to the Rome Statute governing the actions of the court since 2016.