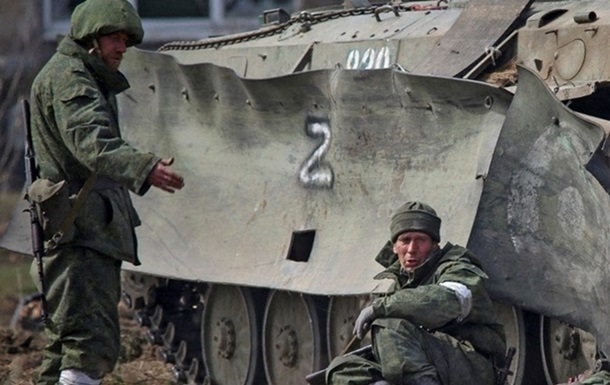 Photo: General Staff of the Armed Forces of Ukraine
Demoralization among the occupiers intensifies
There is definitely no question of any ideological components of the Russian military or trust in the propaganda of Solovyov and Skabeeva, Ukrainian intelligence said.
Covert mobilization continues in Russia due to failures in Ukraine. At the same time, the morale of the Russian military is extremely low – if it were not for the barrage detachments, most of the mobilized would have already fled the battlefield. Andrey Yusov, a representative of the Main Intelligence Directorate of the Ministry of Defense, spoke about this on the air of the telethon.
"If we talk about the situation in the army, the fact that covert mobilization in Russia continues and preparations are underway for further mobilization measures indicates that even the mobilization carried out is not enough, the army is not effective, is not properly provided, trained, and This is evidenced by huge losses on the battlefield," Yusov said.
He added that intelligence has a large number of audio interceptions of Russian invaders from the front line, which indicate a low morale. Yusov noted that only a part of them is made public.
"They see the work of their own" detachments, see the incompetence of their command, and they see huge losses of people around them. There is definitely no ideological component or trust in the propaganda of Solovyov and Skabeeva, "said the representative of the GUR, adding that the majority some of them would have tried to escape if it were not for the detachments.
Recall that in early March it was reported that about 10 thousand military of the Russian Federation applied for surrender.
Russian military evacuates families from Crimea – General Staff

News from Perild.com in Telegram. Subscribe to our channel