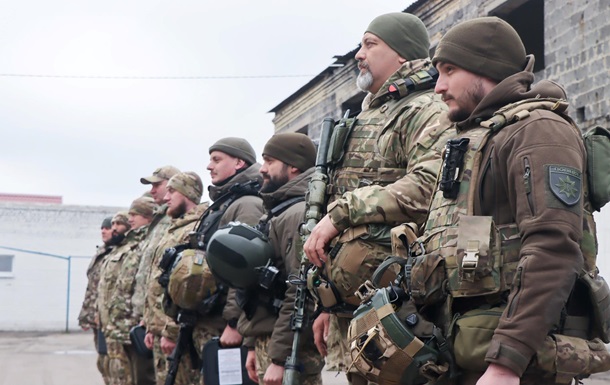 Photo: facebook.com/UA.National.Police
Police officers who perform combat missions in the Donetsk region
The document, in particular, provides for the granting of combat immunity to special police officers who participate in hostilities.
The Verkhovna Rada regulated certain issues of the activities of the National Police of Ukraine during martial law. This was announced on March 21 by People's Deputy Oleksiy Goncharenko.
Bill No. 9070 On amendments to the Code of Ukraine on Administrative Offenses, the Criminal Code of Ukraine and other laws of Ukraine on the regulation of certain issues of the activities of the National Police of Ukraine during martial law in general, 254 parliamentarians supported.
As the authors of the legislative initiative noted today in the National Police and the State Border Service
bodies are being created that will be directly involved in the defense of Ukraine, including through the conduct of hostilities.
Thus, by the Resolution of the Cabinet of Ministers of Ukraine dated January 13, 2023 No. 30
Special Police Department formed United Assault Brigade of the National Police of Ukraine Rage.
For the effective functioning of the combat units of the police and border guards, changes were made to the legislation that will allow them to transfer the necessary weapons and military equipment.
In addition, the issues of the use of weapons and military equipment by the special police police in the course of implementing measures to ensure national security and defense during martial law, as provided for the military personnel of the State Border Guard Service, have been separately regulated. As well as granting them combat immunity.
Recall that in early February, the Ministry of Internal Affairs began to form assault brigades of the Offensive Guard. New units that volunteers can join are aimed at strengthening the Defense Forces and liberating the occupied Donetsk, Luhansk and Crimea.

News from Perild.com in Telegram. Subscribe to our channel