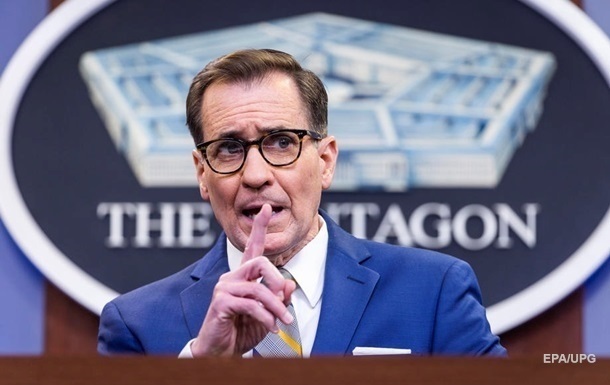 White House National Security Council Strategic Communications Coordinator John Kirby
The UK announced the supply of armor-piercing shells with depleted uranium shells to Ukraine.
Russian troops in Ukraine can avoid depleted uranium shells if they withdraw their tanks from the territory of a foreign state. This was announced on Wednesday, March 22, by John Kirby, coordinator of the White House National Security Council for strategic communications, reports AFP.
John Kirby noted that depleted uranium projectiles are fairly popular munitions that have been in use for decades.
Kirby emphasized that depleted uranium does not pose a radiation hazard.
"And if the Russians are really concerned about this, and they are very concerned about their tanks remaining fully operational, they can just take them out of Ukraine, back to the Russian Federation," Kirby said.
He added that Russia is outraged because "it just doesn't want Ukraine to keep destroying its tanks."
On the eve of the UK confirmed that it will supply Ukraine with ammunition with depleted uranium. In response, Russian President Vladimir Putin said that it was a weapon with a "nuclear component".
Representatives of the ruling regime of Russia have again begun to blackmail with the threat of using nuclear weapons, as they are afraid of new deliveries of weapons to Ukraine.
Recall, British Deputy Defense Minister Anabel Goldie said that Ukraine will receive shells with depleted uranium from the UK.

News from Perild.com in Telegram. Subscribe to our channel