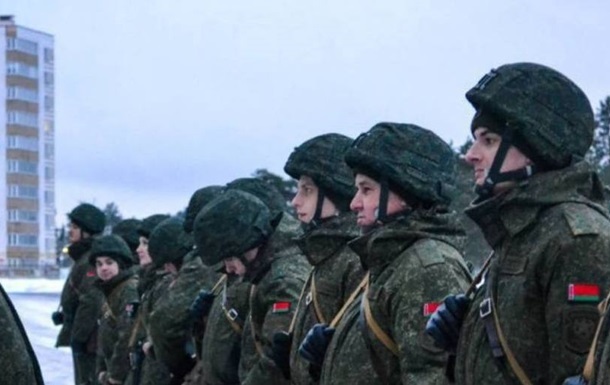 Photo: Main Intelligence Directorate of the Ministry of Defense of Ukraine (illustrative photo)
Belarusian military
The anti-aircraft missile regiment is located in the city of Luninets, Brest region, 60 km from the border with Ukraine.


The Ministry of Defense of Belarus announced that they had formed a new anti-aircraft missile regiment in the Brest region. It is located about 60 km from the Rivne region of Ukraine.

"A new anti-aircraft missile regiment has been formed in Belarus. During the formation of the regiment, special attention was paid to the creation of a modern military infrastructure and training and material base, the equipment of comfortable accommodations for personnel, issues of social security for servicemen and their families," the ministry's press service said. .

It is noted that on March 23, Belarusian Defense Minister Viktor Khrenin will visit the formed anti-aircraft missile regiment in Luninets.
As you know, Belarus uses Russia as a place for training personnel; there are about four thousand Russian military personnel on the territory of the republic. In the future, these mobilized are moved to conduct hostilities on the territory of Ukraine.
Belarusian units deployed along the border with Ukraine do not have a strike potential and can only carry out defense operations of their own border. The Armed Forces of Ukraine assess the combat capabilities of the Armed Forces of Belarus as low.
Lukashenka threatened a "terrible response" to shells with depleted uranium

News from Perild.com in Telegram. Subscribe to our channel