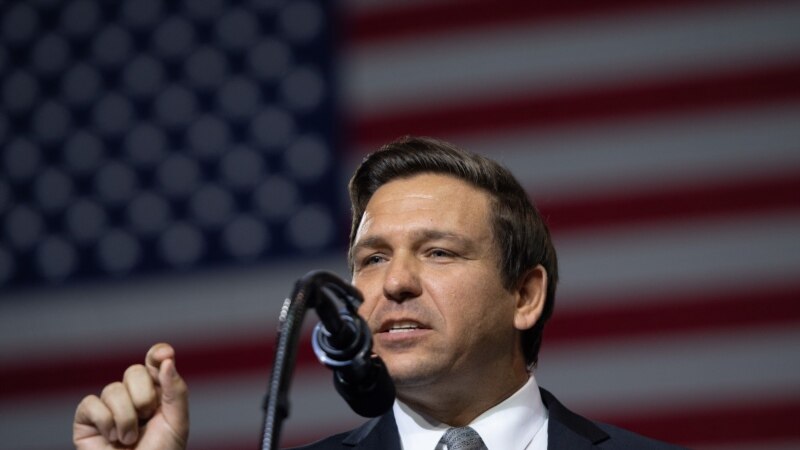 In a TV interview with British journalist Piers Morgan on Wednesday, Florida Gov. Ron DeSantis called Vladimir Putin a "war criminal" and explained that his recent claim that the Russian invasion of Ukraine was a "territorial dispute" was misinterpreted.
Ron DeSantis, who is expected to run for the Republican presidential nomination soon, made a statement last week that caught everyone's attention. "The US has many vital national interests, but getting more involved in the territorial dispute between Ukraine and Russia is not one of those interests," DeSantis said. The phrase "territorial dispute" has drawn sharp criticism from prominent Republicans.
That statement was "mischaracterized," says Ron DeSantis in an interview with Piers Morgan: "Obviously, Russia invaded Ukraine… It invaded Crimea and took over. "Ukraine, overthrow the government and threaten NATO. I don't think there's a good reason to expand our involvement. However, the idea that I think Russia's actions can be justified in any way is nonsense." DeSantis expressed his conviction that Putin will not emerge victorious from this war.
The Florida governor also responded to the issuance of an arrest warrant by the International Criminal Court for Russian President Vladimir Putin. "In my opinion, he is a war criminal. He should be held accountable," Ron DeSantis said.
The statements of Ron DeSantis are given special attention, since, according to polls, he enjoys significant popularity among the Republican electorate, including among those who voted for Donald Trump. DeSantis is now seen as Trump's biggest challenger for the Republican presidential nomination. A significant part of Republicans has recently been telling sociologists that the level of US military support for Ukraine is too high.