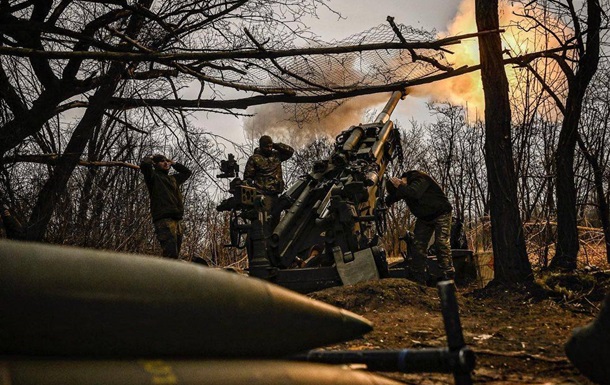 Photo: Zelenskiy / Official
Russian troops are deploying units to different sectors of the front
Russian forces appear to be amassing more forces in the Avdiivka area, which may allow them to increase the pace of their offensive.
Russian troops are moving units to different sectors of the front in Ukraine, probably to launch an offensive in new directions. On Wednesday, March 22, writes the Institute for the Study of War (ISW).
Analysts indicated that the Russians eased the intensity of fighting in the Bakhmut area, and on March 21 and 22, the Armed Forces of Ukraine launched counterattacks in the southwestern and northwestern outskirts of the city. In their opinion, this may indicate that Russian troops are partially withdrawn from Bakhmut in order to launch an offensive in other sectors of the front.
"At present, the Russian troops are increasing the pace of their offensive operations in the Avdiivka region in order to encircle the settlement, and it is possible that the occupiers are doing this due to their operations in the Bakhmut region and the stalled offensive in the Ugledar region," the ISW notes.
The report also notes that ISW found no confirmation of the presence of the Russian 2nd Motor Rifle Division of the 1st Guards Tank Army (Western Military District), despite reports that it was allegedly re-formed in Belarus and deployed to occupied Luhansk.
"The Russians may use this unit in one or more offensives already launched, or in a new offensive," the report says.
Earlier, the Armed Forces of Ukraine reported that the enemy continued to conduct offensive operations in the Bakhmut direction, but its offensive potential is declining.
The aggressor country Russia is gradually reorienting the direction of its strikes from energy to military facilities and logistics.

News from Perild.com in Telegram. Subscribe to our channel