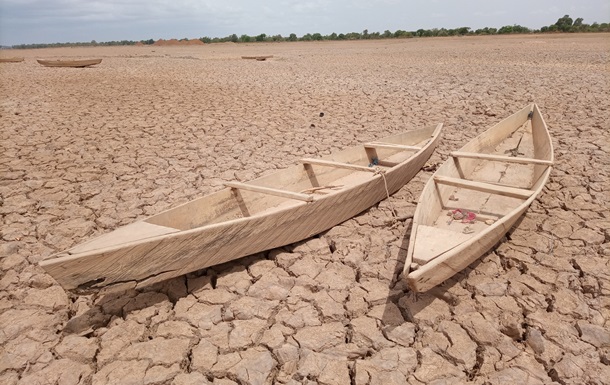 Photo: Unsplash
The global water crisis threatens to spiral out of control
A global water crisis is approaching humanity, which could "get out of control" due to rising water consumption and the climate crisis.
In the near future, humanity may face a global problem of lack of drinking water. This was stated on Wednesday, March 22, in a UN report timed to coincide with the Conference on Water Resources in New York, Reuters reports.
The document says that people began to consume more water and this figure is increasing every year.
"Over the past 40 years, the world's water consumption has been growing at 1% per year, which is associated with the growth of the world's population and changing consumption patterns," the document says.
Analysts predict that by 2050, about 2.4 billion people will experience water shortage in cities, which is twice as high as it was just a few years ago. At the same time, the demand of cities for water by the middle of the century will grow by 80%.
At the same time, agriculture remains the main consumer of water, accounting for 70% of world consumption.
"Governments need plans that can provide fair access to water for all the people who need it while conserving this precious resource. A quarter of the world's population relies on unsafe drinking water, and half lack basic sanitation for life," the secretary general said. UN António Guterres.
Speaking about the most vulnerable countries, the UN believes that the first water crisis will be felt in the Middle East and Africa, where water is already in short supply. Water shortages are also possible in Central Africa, East Asia and South America.
Note that restrictions on water consumption are going to be introduced in the regions of France, where necessary, due to the threat of a record drought.
Earlier, scientists said that Europe is on the verge of a catastrophic drought. According to them, groundwater reserves are depleted. Venice's canals have been reported to dry up due to low tide and lack of rain.

News from Perild.com in Telegram. Subscribe to our channel