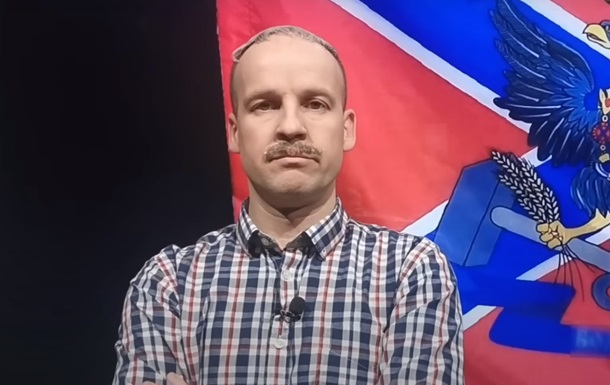 Photo: Screenshot
Yuri the Great as Girkin
The comedian did not ignore Putin's meeting with Xi Jinping, an arrest warrant and a trip to Crimea and Mariupol.
The actor of Studio Kvartal 95, comedian Yuriy Veliky pleased Ukrainians with a new funny parody of the Russian terrorist Igor Girkin. The video was released on the artist's YouTube channel.
So, the comedian in the role of a former FSB colonel began the video with an apology for the fact that in the last video he emotionally spoke out in the direction of the President of Russia. In particular, he said "za****s Vladimir Vladimirovich", in fact, he wanted to say rudely.
Girkin also did not bypass the visit of Chinese President Xi Jinping to Russia. He does not understand how the head of the Kremlin hoped that China would give them weapons.
At the same time, Putin's trip to the occupied Crimea and Mariupol went unnoticed.
"Of course, I'm not an actor, but believe me, I would play fake local residents much better. It all looked so fake that from the real there was only a shouted out phrase" It's all not true! It's all for show!" he said.
At the end of the video, Igor Girkin suggested that Putin be silent, because this skill will be very useful to him in The Hague.
Earlier it was reported that the humorist did not disregard the recent working meeting between the Russian dictator Putin and the head of Chechnya, Ramzan Kadyrov.

Comedian showed Putin's reaction to the decision of the court in The Hague

News from Perild.com in Telegram. Subscribe to our channel