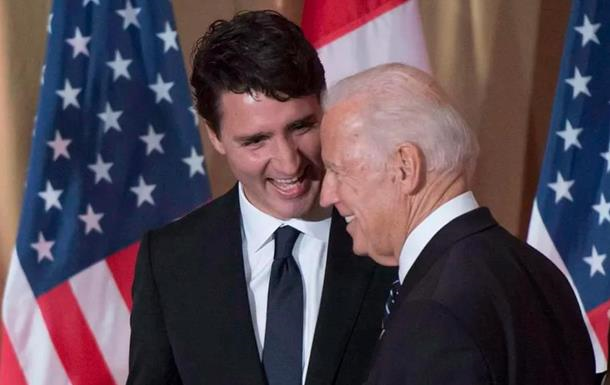 Фото: CANADIAN PRESS FILE PHOTO
Trudeau and Biden meet in Canada
Assistance to Kyiv and the war in Ukraine became the main topics of negotiations between the leaders of the two countries. Trudeau said that his country would support Ukraine "whatever the cost."
US President Joe Biden and Canadian Prime Minister Justin Trudeau during a meeting on Friday, March 24, announced their intention to support Ukraine "whatever the cost," CNN reports.
During a speech in Ottawa, along with the head of the White House, Trudeau said that Ukraine can count on the United States and Canada as partners.
"As you well know, Mr. President, Canada will continue to stand firmly by Ukraine's side, no matter the cost. Together we are partners that Ukraine – and the world – can count on," he said.
Trudeau recalled that Canada has been supplying Ukraine with artillery, ammunition, armored vehicles and tanks, has been training Ukrainian military personnel since 2015, and is imposing sanctions against the Kremlin regime.
In turn, Biden stressed that Russian dictator Putin has not achieved his goals in Ukraine, and "the love of the Ukrainian people for their country will win."
"Let's reaffirm that we will keep the torch of freedom burning brightly and support the Ukrainian people," he added.
The US President also said that Russia failed to destroy the unity of NATO, and promised that the US and Canada "will protect every centimeter of the territory" of the Alliance.
The day before, it was reported that Joe Biden began a two-day visit to Canada. During this time, the American leader will meet with the country's leadership and discuss issues of bilateral cooperation and the global order, including the situation in Ukraine.
The Canadian Department of Immigration, Refugees and Citizenship Canada has announced the extension of the Canadian-Ukrainian Emergency Travel Permit (CUAET), a support program for refugees from Ukraine.

News from Perild.com in Telegram. Subscribe to our channel