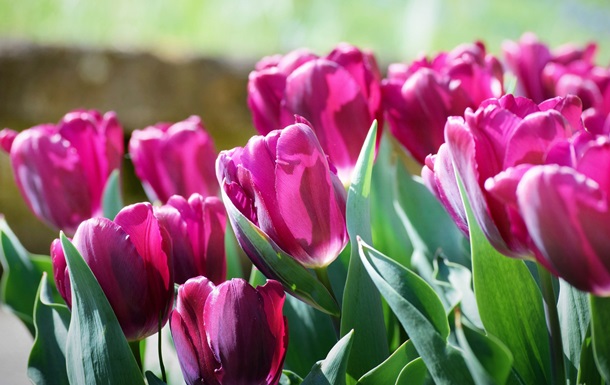 Photo: pixabay.com
Horoscope for the weekend
Weekends will be a great time to recover from weekdays and gain strength for the upcoming work.
The stars will generously fill you with energy. You will have the opportunity to play sports and spend time with your family.

Aries (21.03-19.04)
On the weekends, you can feel a little reserved, but don't forget about outdoor activities. Go for a walk or play your favorite sport to keep your energy and mood up.

Taurus (20.04-20.05)
This weekend will be a great time to strengthen your bonds with friends and family. Do not put off plans for tomorrow and do not be afraid to show your care and attention to loved ones.

Gemini (21.05-21.06)
This weekend it is better to leave work and affairs outside your home. Engage in spiritual development, read a book, or enjoy nature to refresh your mind and recharge your batteries.

Cancer (22.06-22.07)
This weekend you may need more time to sleep and rest. Pay attention to your health and try meditation or yoga to calm your mind and improve your physical condition.

Leo (23.07-22.08)
You will feel very energetic this weekend. Do not sit still, but rather do what you love, go for a walk or dance to enjoy life and cheer up.

Virgo (23.08-22.09)
On weekends, it is better to leave all worries and problems outside your home. Focus on family and friends, spend time with your loved ones and enjoy the beautiful weather.

Libra (23.09-22.10)
This weekend is the best time to do self-development and strengthening your skills. Try new hobbies, learn something new, or just enjoy the moment to diversify your life and strengthen your personality.

Scorpio (23.10-21.11)
This weekend can be a good time to chat with friends and meet new people. Feel free to step out of your comfort zone and try new things to get new experiences and renew your life.

Sagittarius (22.11-21.12)
On the weekends, it is better to take care of household chores and family obligations. This can also be a good time to connect with relatives and loved ones to strengthen your bonds and maintain family harmony.

Capricorn (22.12-19.01)
For this weekend, it is better to leave all business and financial worries outside your home. Try new flavors and enjoy good food and drink to relax and enjoy life.

Aquarius (20.01-18.02)
This weekend you may need more time to sleep and rest. Try meditation, yoga, or other practices that can help you relax and de-stress so you can energize for the next week.

Pisces (19.02-20.03)
This weekend might be a good time to spend time on your own. Try creative activities like painting or writing to express your thoughts and emotions. You can also travel.

News from Perild.com in Telegram. Subscribe to our channel