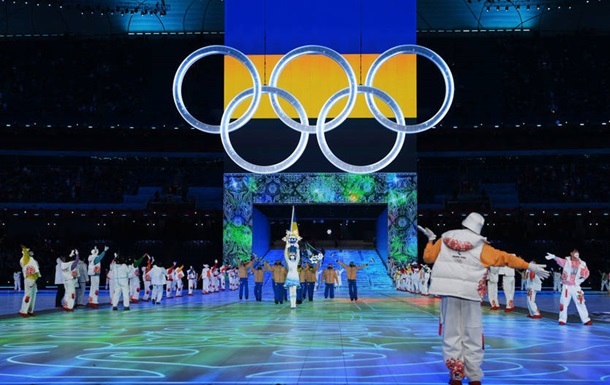 Photo: Getty Images
The IOC must remain in solidarity with Ukraine on the issue of sanctions against Russians and Belarusians
Russia and Belarus can return their athletes to the international sports community by ending the war against Ukraine, the Foreign Ministry noted.

Ukraine, Poland, Estonia, Latvia and Lithuania called on the International Olympic Committee (IOC) to prevent Russian and Belarusian athletes from participating in the Olympic Games under a neutral flag. This is stated in a joint statement published on the website of the Ukrainian Foreign Ministry on Monday, March 27.
"As we approach the next meeting of the Executive Committee of the International Olympic Committee on March 28-30, 2023, we would like to reiterate Ukraine's position on recent calls by the IOC to determine ways to allow Russian and Belarusian athletes to compete as 'neutral'. We acknowledged the concerns expressed by the UN Special Rapporteurs on non-discrimination based solely on the nationality of athletes," the statement said.
Five countries expressed regret that the IOC used these concerns as an excuse to radically change its previous, well-reasoned position on the recommendation to exclude Russian and Belarusian athletes and officials from international sports competitions.
"We want to emphasize that it is not the nationality of the athletes that determines their role, but the fact that they are sponsored/supported by their governments or by companies that support the Kremlin regime that continues its aggressive war against Ukraine, or even they are directly Russian military," they said. at the Foreign Ministry.
It is emphasized that there is no reason to depart from the exclusion regime for Russian and Belarusian athletes, established by the IOC more than a year ago immediately after the start of Russia's military invasion of Ukraine.
"We are deeply convinced that now is not the time to consider the return of Russian and Belarusian athletes to the Olympic Games in any status. Although the IOC has not yet made final decisions, we strongly urge it to reconsider its plans and return to the original, proven position supported by the international community ", the Foreign Ministry called.
The statement also emphasizes that Russia and Belarus have a way to return their athletes to the international sports community – namely, an end to the war of conquest unleashed by Russia with the complicity of Belarus, and the restoration of respect for the sovereignty and territorial integrity of Ukraine within internationally recognized borders.
Recall that in February of this year, the IOC upheld the disqualification of Russians and Belarusians from international competitions.
At the same time, journalists believe that the IOC leaves certain loopholes in its position.

The President of the IOC again stood up for the Russians and condemned the Ukrainians

News from Perild.com in Telegram. Subscribe to our channel