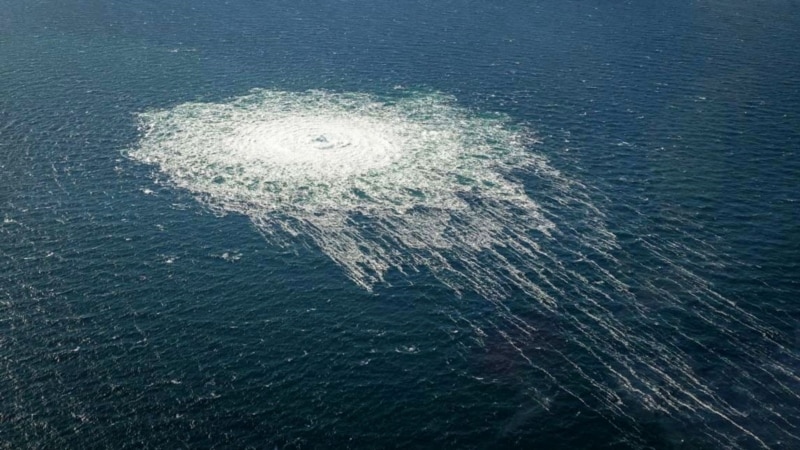 Russia failed to get its draft resolution through the UN Security Council. Moscow insists on an independent investigation into the explosions on two strings of the Nord Stream gas pipeline. The pipeline connecting Russia and Germany along the bottom of the Baltic Sea was damaged in September last year as a result of two explosions.
The representatives of Russia, China and Brazil voted in favor of the Russian draft resolution. 12 members of the UN Security Council abstained from voting.
As noted by Reuters, the resolution requires the votes of at least nine members of the Security Council and the absence of a veto by at least one of the permanent members of the Security Council – Russia, China, the United States, Great Britain and France.
At the end of September 2022, three of the four lines of the Nord Stream 1 and Nord Stream 2 gas pipelines were damaged, while one of the Nord Stream 2 pipes remained intact. This gas pipeline was not put into operation: in connection with the Russian attack on Ukraine, sanctions were imposed on it. Nord Stream 1 was the main pipeline for Russian gas supplies to Germany, from where it was distributed further to the EU countries.
Investigations by Sweden, Denmark and Germany have shown that gas pipelines were blown up, but the culprits are still being established. The authorities of the United States, Great Britain and the European Union announced a targeted sabotage. The Russian authorities believe that the United States and its allies are interested in the accident.
Kyiv is not involved in the explosions on the Nord Stream 1 and Nord Stream 2 gas pipelines. This was stated by the President of Ukraine Volodymyr Zelensky. According to him, such disinformation is beneficial for those countries that want to slow down military assistance to the Ukrainian army. Zelensky also noted that such statements only play into the hands of the Russian Federation. The Ukrainian leader believes that Ukraine is now fighting not only with Russia, but also with those whose business is suffering from a decrease in trade with Moscow. This, according to Zelensky, also applies to a number of EU countries.