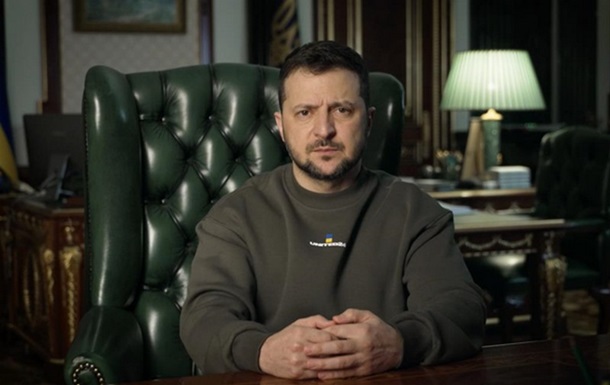 Photo: Press Service of the President of Ukraine
President of Ukraine Volodymyr Zelensky
The meeting was held in the Dnieper, which has been a Ukrainian fortress for more than nine years – the city has been supporting the front and the fighters all this time.
President of Ukraine Volodymyr Zelensky, in an evening video message to his compatriots, announced the visiting meeting of the Headquarters.
"I just held a meeting of the Headquarters – for the first time on the road, in the Dnieper. It was here – in the strategic city of the center of our country, after visiting Marganets and Nikopol, Zaporozhye, the advanced positions of our soldiers in the Zaporozhye region. The commanders of the operational areas reported on the actual situation – General Syrsky, General Tarnavsky – they were in person; those who lead the defense in the Donetsk region, in the hottest directions. There were also online reports of the OSUV commanders covering the south and north. There was a report of the Commander-in-Chief, head of the Main Intelligence Directorate of the Ministry of Defense," Zelensky said.
The President noted intelligence fighters in Bakhmut.
I want to thank the fighters of our intelligence for the powerful work today in Bakhmut, the Kraken unit is, as always, on top. Well done boys! Zelensky said.
In addition, the Headquarters discussed the general situation in the front-line areas, the strengthening and protection of lines along the entire length of the front.
"Each commander understands that the enemy must be responsible for every blow to our cities and villages, to our people. For Slavyansk, Konstantinovka and Druzhkovka, for Avdiivka and Toretsk, for all the pain of Ukrainians – and not only during a full-scale war, but also for from the year 14. The Dnieper has been our fortress for more than nine years, all this time it has supported the front and the fighters.It is here, in the Dnieper, that thousands of our soldiers have been saved from injury since 2014. The Dnieper concentrated the work of volunteers – from the first weeks aggression in 1914. I thank you, Dnipro, thank you to each and every one here in the city who helps Ukraine stand firm, stand strong and beat the occupier," Zelensky said.
Earlier it was reported that the head of the IAEA and Zelensky inspected the Dnieper hydroelectric power station.

Zelensky visited the positions of the Armed Forces of Ukraine in Zaporozhye

Zelensky visited Nikopol district

News from Perild.com in Telegram. Subscribe to our channel