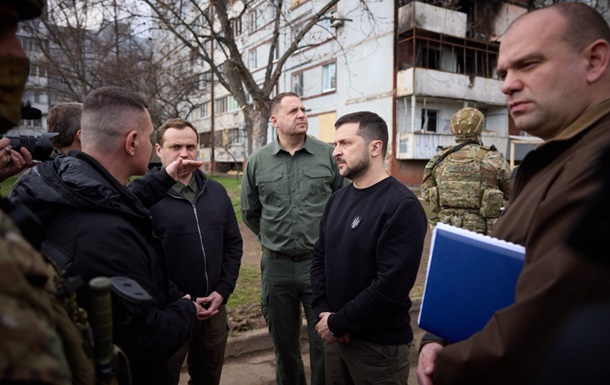 Photo: president.gov.ua
Volodymyr Zelensky in Zaporozhye
In the two houses most damaged by Russian shelling, dozens of apartments are not suitable for living.


President Volodymyr Zelenskyy, during a working trip to the Zaporizhia region, inspected houses in Zaporizhia damaged as a result of Russian shelling on March 22, the press service of the head of state reports.
The head of the Zaporozhye regional military administration, Yuriy Malashko, and the head of the Main Directorate of the National Police in the region, Artem Kisko, reported to the president on the circumstances of the enemy shelling and the elimination of consequences.
It is noted that in the two most damaged houses, dozens of apartments are not suitable for living.
In particular, as a result of hitting ammunition in one of the nine-story buildings, the supporting structures of one of the entrances were damaged. The collapse of the structures of the upper floors of this part of the building did not occur, but there is a high probability of this. Therefore, it is necessary to dismantle this part of the building using special equipment.
The injured residents were provided with the necessary medical assistance. A mobile hospital was set up on site. Temporary housing has been provided for those in need.
At the site of the tragedy, there are help centers and a mobile center where people can get all the necessary advice and apply for financial assistance.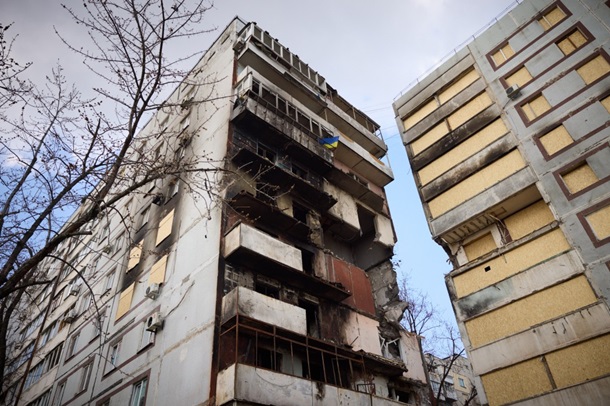 News from Perild.com in Telegram. Subscribe to our channel