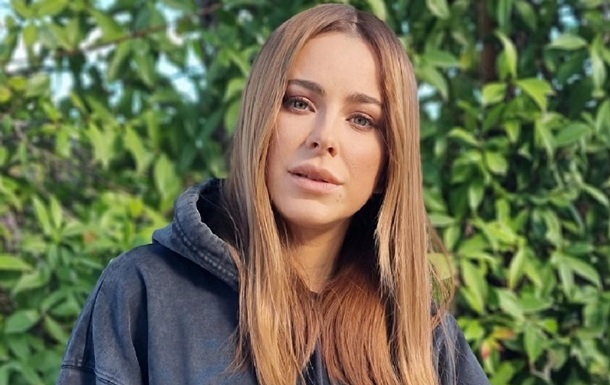 Photo: instagram.com/anilorak
Ani Lorak
The artist said that Ukraine is always in her heart, adding that she does not support any form of violence, and the death of people "as a result of conflicts."
Singer Ani Lorak, silent about the full-scale war on the territory of her country, called herself a Ukrainian singer. She spoke about this on her Instagram page.
In particular, through the canceled concerts in Russia due to suspicions that "she can transfer money in support of the Armed Forces of Ukraine", the artist decided to justify herself.
"As you know, I am a Ukrainian singer and I am proud of my heritage and culture. I have shared my work in Ukraine for many years, including representing my country at Eurovision and taking second place. However, since the beginning of the conflict between Russia and Ukraine, I was the focus of a lot of gossip without any facts," she wrote.
According to her in 2014, some politicians allegedly wanted to use her for personal purposes, with which she strongly disagreed.
"As a result, I found myself in a very uncomfortable situation and faced negative consequences in my life, which only my inner circle knows about. I was given only two options: "Either you play our game, doing what we tell you, or you you won't sing in this country." The ultimatum from the government of my own country, which pinned me to the wall, was the turning point that pushed me to move to Russia, where I was accepted and continued to grow as an artist, receiving recognition around the world. Why, Ukraine is always in my heart," the singer added.
Ani Lorak also admitted that she had never provided military assistance to Ukraine, but only humanitarian.
"I understand that I have been criticized for my silence over the past year, and I am aware that this decision can be interpreted in different ways. I never wanted to offend or offend anyone, and if this happened, I apologize. I also want to say that I NEVER provided military assistance, which some media and politicians claim without evidence. Because I can only help as part of a humanitarian mission, which I have been doing all my life, "summed up the performer.
Earlier it was reported that Ani Lorak, silent about the full-scale war on the territory of Ukraine, announced her charity concert.

Ani Lorak showed her new boyfriend for the first time

News from Perild.com in Telegram. Subscribe to our channel