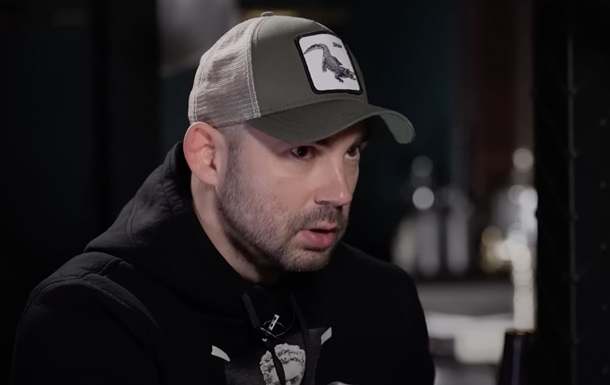 Photo: Video screenshot
Bedyankov bans Russians on Instagram
The showman is not a supporter of the thesis that "a good Russian is a dead Russian."
Ukrainian host Andrei Bednyakov admitted that he continues to communicate with the Russians even after the full-scale military invasion of the Russian Federation in Ukraine.
"I communicate, but I can't say with whom. I am not a supporter of the idea that a good Russian is a dead Russian. I have people there who communicate with me, with whom I am in touch, constantly, and they worry very much, "Bednyakov said on the Youtube channel of Pryama Chervona.
According to the showman, after February 24, he realized, "not how much we have in common (with the Russians), but how different we are."
At the same time, Bednyakov is still subscribed to a number of Russian actors and TV presenters on Instagram, in particular, Ekaterina Varnava and Pavel Derevyanko. Derevyanko, already during the war, went with speeches to camps with Ukrainian children who were forcibly taken to the territory of Russia. Bednyakov stated that he did not know this and promised to unsubscribe from Derevyanko.
Bednyakov also told how he blocks Russian subscribers on Instagram.
"It's cool. I love to put in place. It's easier for me to identify people later. There is still so much cotton wool signed for me, 300 thousand have already unsubscribed, but there is still a lot left. I leave a comment of some fool on purpose, pin it, then 90 likes of this comment run there, and I, like Bayraktar, block all these 90 people, and I don't have them."
Recall that Bednyakov commented on the scandal that erupted around the stand-up comedian Andrey Schegel, who had previously traveled abroad, allegedly to concerts, and refused to return to the country.
Andrei Bednyakov reacted emotionally to Putin's visit to Mariupol