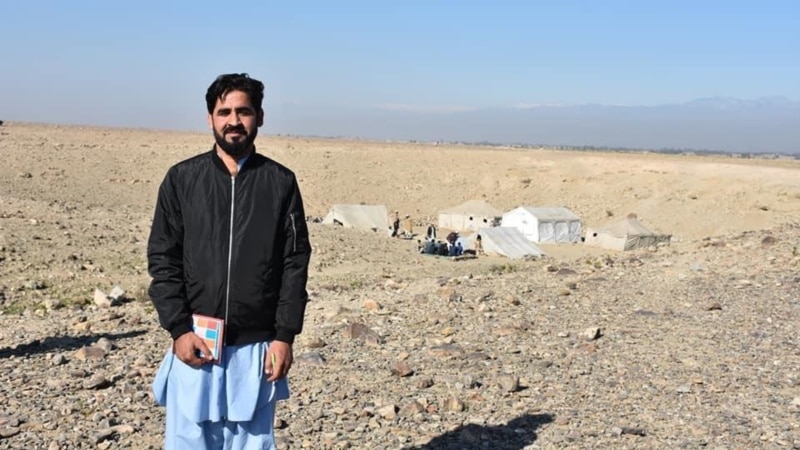 Activist Matiullah Vesa, who advocates for the right of Afghan girls to education, has been detained in Afghanistan. About it informs UN.
Vesa was detained by the Taliban outside his home in Kabul, his brother told RFE/RL. According to him, Vesa was beaten and thrown into a car that drove off in an unknown direction.
The UN mission in Afghanistan is calling on the radical Taliban in power to explain the reasons for Vesa's arrest, to disclose his whereabouts and to provide him with access to lawyers and family.
The Taliban did not comment on information about the detention of Vesa.
Matiullah Vesa, 30, is the founder and president of Pen Path, a non-governmental group that travels around Afghanistan with a mobile school and library. Vesa launched the project 14 years ago, campaigning for girls' education and distributing books in rural areas.
Vesa continued this activity after the Taliban banned girls from attending school after the sixth grade and studying at universities.
Since its takeover by the Taliban, Afghanistan has become the most repressive country in relation to women and girls: the new rules effectively lock them into their homes, the UN said. Afghan women cannot get the education and jobs they want, they are forced to travel with a male guardian and wear closed clothes. For violation of these norms, a woman can be beaten and imprisoned.
More than 11 million Afghan women and girls are in need of humanitarian assistance, according to the UN. It is difficult to get it because of the ban on women working in non-governmental organizations.
After coming to power in 2021, the Taliban promised to respect women's rights, but soon began to impose restrictions. The Islamists liquidated the Ministry of Women's Affairs, limited access to school and higher education for female students, banned women from playing sports, and TV presenters were obliged to wear the hijab.
In December 2022, the Taliban government's economy ministry banned women from working for NGOs because some of them did not adhere to the Islamic dress code as understood by the Taliban.
The Taliban movement is recognized as terrorist in many countries of the world, including Russia, but the Russian authorities maintain contacts with the Taliban at the official level.