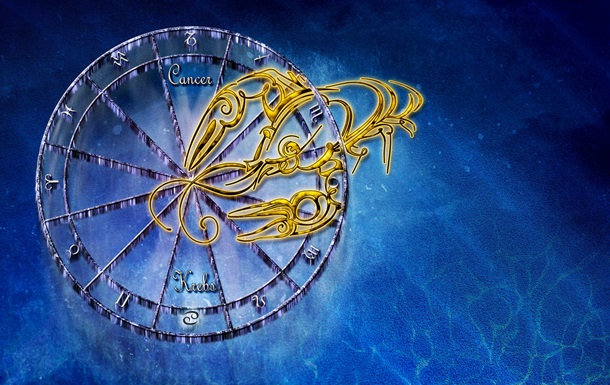 Photo: pixabay.com
Horoscope for March 29
Wednesday, March 29, 2023 is the ninth day of the lunar calendar. The waxing moon is in the zodiac sign Cancer.
Tomorrow is a good day for new things. But be careful. On this day, it is worth doing independent work. Beware of conflicts with colleagues and superiors.

Aries (21.03-19.04)
You will feel very energetic and motivated soon, which will help you achieve your goals. However, do not forget about balance and do not overexert yourself.

Taurus (20.04-20.05)
It may take you a little time to adjust to the changes taking place in your life, but you will be able to overcome any obstacles. Be patient and keep moving forward.

Gemini (21.05-21.06)
You may feel some uncertainty about your actions in the near future. Don't panic and stick to your plan. It is important to stay balanced and trust your instincts.

Cancer (22.06-22.07)
You may need more time to improve your relationships with loved ones. Be open and sensitive to their needs to help reduce tension and improve relationships.

Leo (23.07-22.08)
You will feel great inner satisfaction from achieving your goals. Don't forget to share your success with others to keep getting support and inspiration.

Virgo (23.08-22.09)
You may feel a little tired and overwhelmed, so feel free to delegate responsibility and ask for help. It is important to maintain balance and not overload yourself.

Libra (23.09-22.10)
You may need a little more time to make an important decision. Consider all your options, weigh the pros and cons before you act. Do not rush and do not make decisions on emotions.

Scorpio (23.10-21.11)
You may face some challenges and obstacles in the near future, but don't be discouraged. You can overcome all difficulties if you are persistent and do not lose faith in yourself.

Sagittarius (22.11-21.12)
Your communication and sociability will help you establish good relationships with others. Feel free to take the initiative and step out of your comfort zone to expand your social circle.

Capricorn (22.12-19.01)
You may need more time and effort to achieve your goals, but don't give up. Be persistent and purposeful, and you can succeed.

Aquarius (20.01-18.02)
You may discover new opportunities and perspectives soon. Be open to change and ready to take on challenges. This may be a favorable period for you for personal and professional growth.

Pisces (19.02-20.03)
Your sensitivity and intuition can help you overcome some difficulties and problems. Be attentive to your inner feelings and trust your instincts. It is important to maintain emotional balance and not succumb to stress.

News from Perild.com in Telegram. Subscribe to our channel